It's time to look back, 2016 was a very special year for us. Sun and Co. has evolved a lot: we became a reality, we created a family and we turned into one of the leading co-living spaces in Europe.
But, what happened behind our walls?  One year ago we weren't sure what we were offering.
Were we just a beautiful house in a place with nice weather in a convenient location for remote workers?  
Right now we know that this place is more than just a house. During this last year, we've been able to see humans growing personally and professionally. We learnt that we're offering a home to belong, a place to focus and be productive. We saw people laughing and crying, always surrounded by other like-minded people.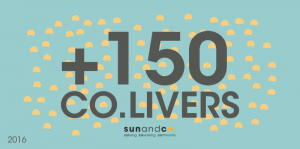 Last year we hosted more than 150 people from 37 different countries.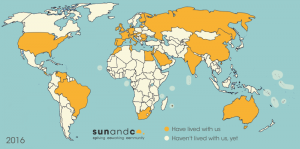 We were the home for a lot of professionals from many different backgrounds. Our remote workers ranged from programmers to artists, from 21 to 45 years old. We hosted individuals who work in Google as well as people who just finished college.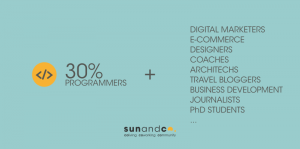 We are particularly proud to be hosting a majority of women in a still male dominant digital nomad world.
We hosted people who stayed for a week and people who stayed for three months.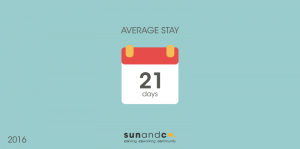 The community is by far our biggest asset, and our job is to build it and take the most of them while they stay at Sun and Co. That is why we organise social and professional events every week for the entire year. Last year we went kayaking 15 times, climbed Montgó mountain nine times, eat at La Cajita tapas restaurant more than 50 times and had many Mastermind and Skillshares sessions run by ourselves and our guests.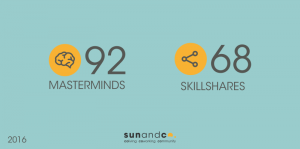 Some of the best news last year was the incorporation of Anita to the team. She is always smiling and full of energy. Who doesn't want to live with happy people?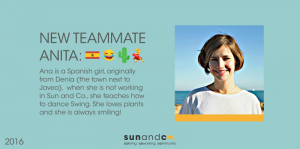 And finally, approximately more than 1,000.000 hugs were given in Sun and Co. 🙂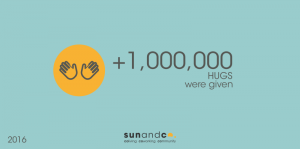 We made a lot of friends because this is what happens when you live with extraordinary people every day. Here few funny facts we want to share about some of them: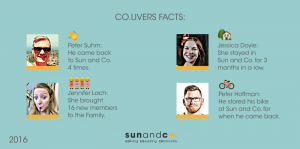 This new year we are facing, is looking very promising. 
We hope you make us part of it.
Thanks 🙂
Edu, Ana & Jon.