Written by Nicki Frandsen
For me, that's a simple question. I want to explore and create. It's my passion. Not a very tangible one, I know, but it's basically what determines what I do in life. I don't like to distinguish between work and leisure, because honestly – why aren't we just living and enjoying the life we have, no matter what activity we engage in?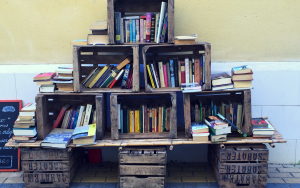 This mentality had started to take form back in high school. Every time I got asked that awful question "what do you want to be?", I had no clue! So I just answered: "I want a job where I make enough money to get by and spend as much time as possible enjoying life". Fast-forward two years after graduating; I was sitting in an office space, answering calls from nine till five, day in and day out. I was bored and felt like I was getting dumber by the day.
So when a friend asked me if I could create a piece of software that would make his job easier, I simply replied "I have no idea how to, but let's try!". I suddenly found my passion for creating.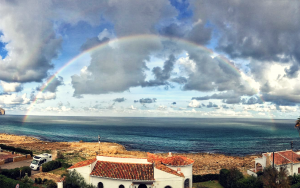 Today I'm self-employed and I earn my living by helping small retail businesses understanding the digital possibilities and challenges. Besides that, I play around with an online poster shop, as well as trying to embrace my artistic vulnerability. I do it all whilst travelling and working from wherever I might find myself.
I have chosen to give up a fixed home, a monthly pay-check and all the security in favour of a nomadic lifestyle and financial insecurity, full of freedom. And because of that, I've met people who I would never have met and who have inspired me in ways I cannot even begin to describe. I've came up with better solutions for my customers because of it, and I've shared such special moments in places that I would have never imagined going.
To me travelling is extremely important. But no matter where you go, it is not about the place. It is about the people you meet and the things you get to experience. No matter how you identify yourself, digital nomad, remote worker or whatever, life is about what you fill it with, not what you call it.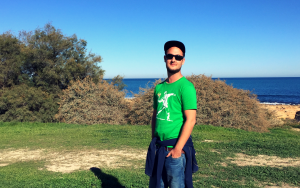 About Nicki: Searching for the right work-life balance, Nicki is constantly looking to find alternatives to working a regular nine to five. In the process, he decided to start the company, Leafr, where he develops, designs, and consults on e-commerce solutions for small retail businesses. While doing so, he tries to travel as much as possible to experience everything that life has to offer, and to be inspired by the amazing people on the way. More about Nicki at nickifrandsen.com Photo credit: Anna Sophie & Alejandro Herrada
Suscribe to our amazing Newsletter right at the end of this page