When I lived in a busy, polluted (and very expensive) city like London, it filled me with opportunities yet it took away everything else that I loved about life; fresh air, the sea, making friends without spending money all the time, working from a place where I could see blue sky or casually say hello to the same people on route to work every morning and importantly, doing what I loved – Photography.
I spent 4 years in London working as a production assistant in a Corporate film studio making internal training videos and interviewing global leaders in the business, whilst attending a short film course at London City University.  The job was interesting, but the environment felt somewhat counter-intuative.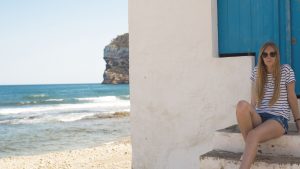 When I spent more time researching the Location Independent Movement and as a person who likes change, I realized it was the path I needed to take, it gave me a tremendous amount of hope and excitement to know there we so many others taking this route and reaching their goals doing something that truly drives them. I used to switch off everyday at 4pm and day dream about doing photography anywhere in the world – searching locations, trips, working spaces, blogs and articles that made me want more of the digital nomad lifestyle!
Watching small businesses grow and studying how was what made me want to combine my use of photography and marketing knowledge into supporting small & local businesses, offering photography as a service.
After the corporate world finally crept up on me (as well as the 9 – 5 routine), giving me anxiety and a slow road into depression – I knew then, that it was time to leave! Without a plan and only a desire to create and explore, I made one of the hardest decisions of my life – giving up a stable income to do what I love the most & help others grow their businesses!
Since landing back in Javea, I've had more freelance work opportunities on the south-east coast of Spain than I anticipated, the skies were clear and more importantly, my head was clear. Free to create, explore & capture.
Taking this step has made a huge amount of positive changes in my professional and private life.  Joining the Sun & Co team in Javea has resulted in making meaningful & encouraging relationships every day, continuously learning more (especially from others) about how to grow my business & many other skills that I never thought I would learn – That certainly beats the daily routine of 9-5 for me.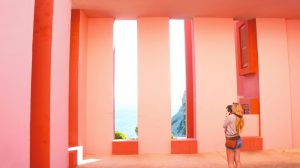 For anyone contemplating this lifestyle, if change and doing what you love is what you're searching for… Take a leap of faith; you never know who you'll meet.
Suscribe to our amazing Newsletter right at the end of this page