Written by Rachel Stuckey
I've been a "digital nomad" for five years, but I started building my freelance editing business ten years ago. After a few years of freelancing, working from home all by myself, I got restless. And when my main client went digital (that is, they stopped sending hardcopy manuscripts and proofs), I realized that I could theoretically do my work from anywhere.
In the summer of 2012 I had never heard the term "digital nomad," but I packed up my laptop and left Toronto to travel and pay for my travels by working. At the time, there were co-working spaces in big cities like Toronto and London, but they were relatively new and focused more on local freelancers, telecommuters, small businesses, and creatives who needed office space. So, I worked in hotel rooms, cafés, beach bungalows, and even hostel lounges.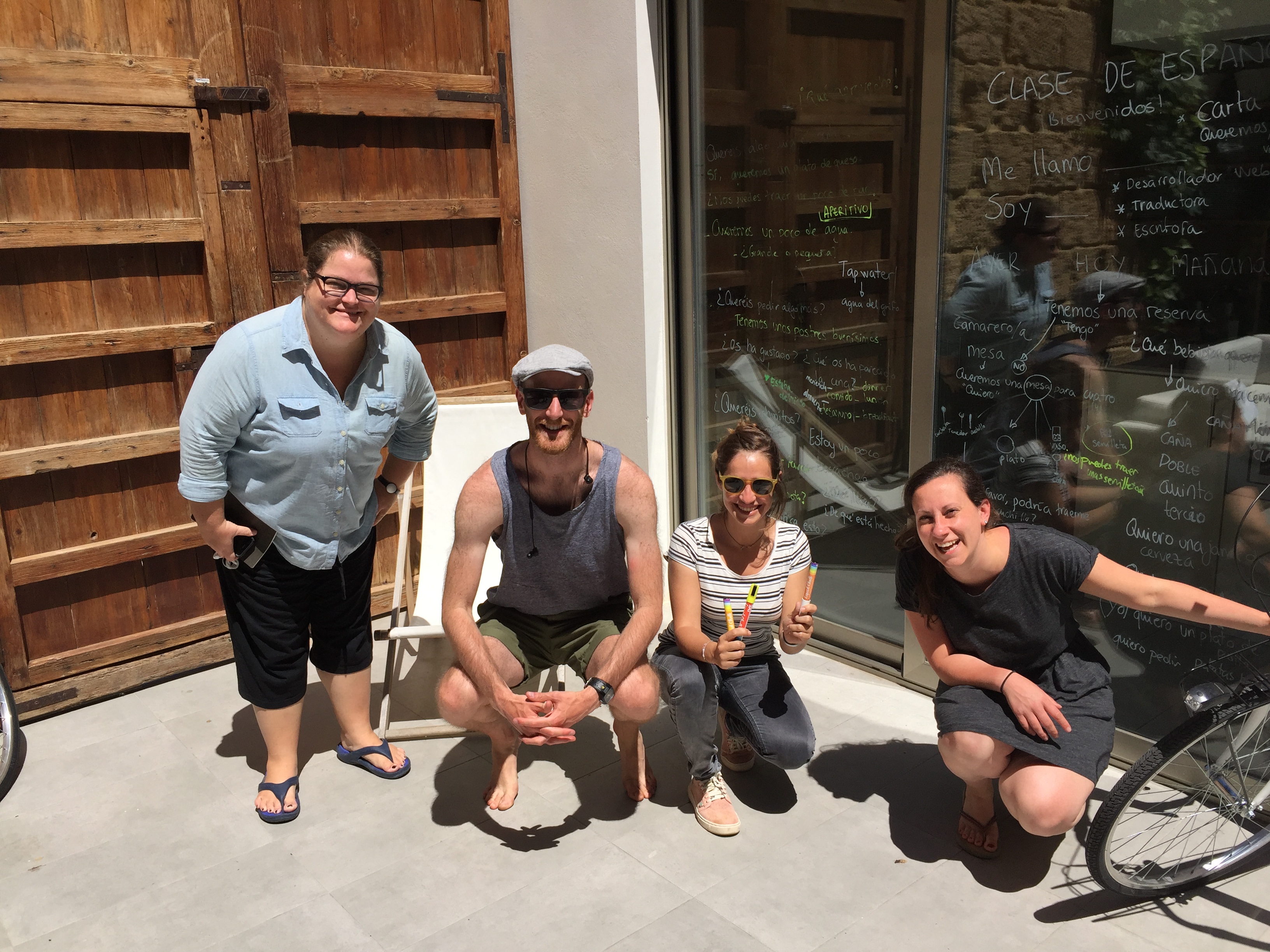 But the truth is, I'm not the best digital nomad—I'm easily distracted by the places I visit and my productivity suffers. I also get lonely. And as much as I love seeing new places and meeting new people, I am an introvert. Making new friends is really hard. And socializing with casual acquaintances and strangers is exhausting and emotionally draining.
And so, despite being a digital nomad for the last five years, I often find myself going home to Toronto. There I can throw myself into my work in a comfortable home office and spend time with the people who know me. Of course, the people who know me don't always get me. And I really can't stay home for very long!
This year I decided to check out the new and growing co-working movement as part of my travels in India, Thailand, and Spain. As I suspected, co-working was great for my productivity—combined with the great pleasure living in Thailand with good friends, it made me even more productive than I am at home in Toronto. So, when I travelled to Spain on my own, co-living seemed like the next logical step.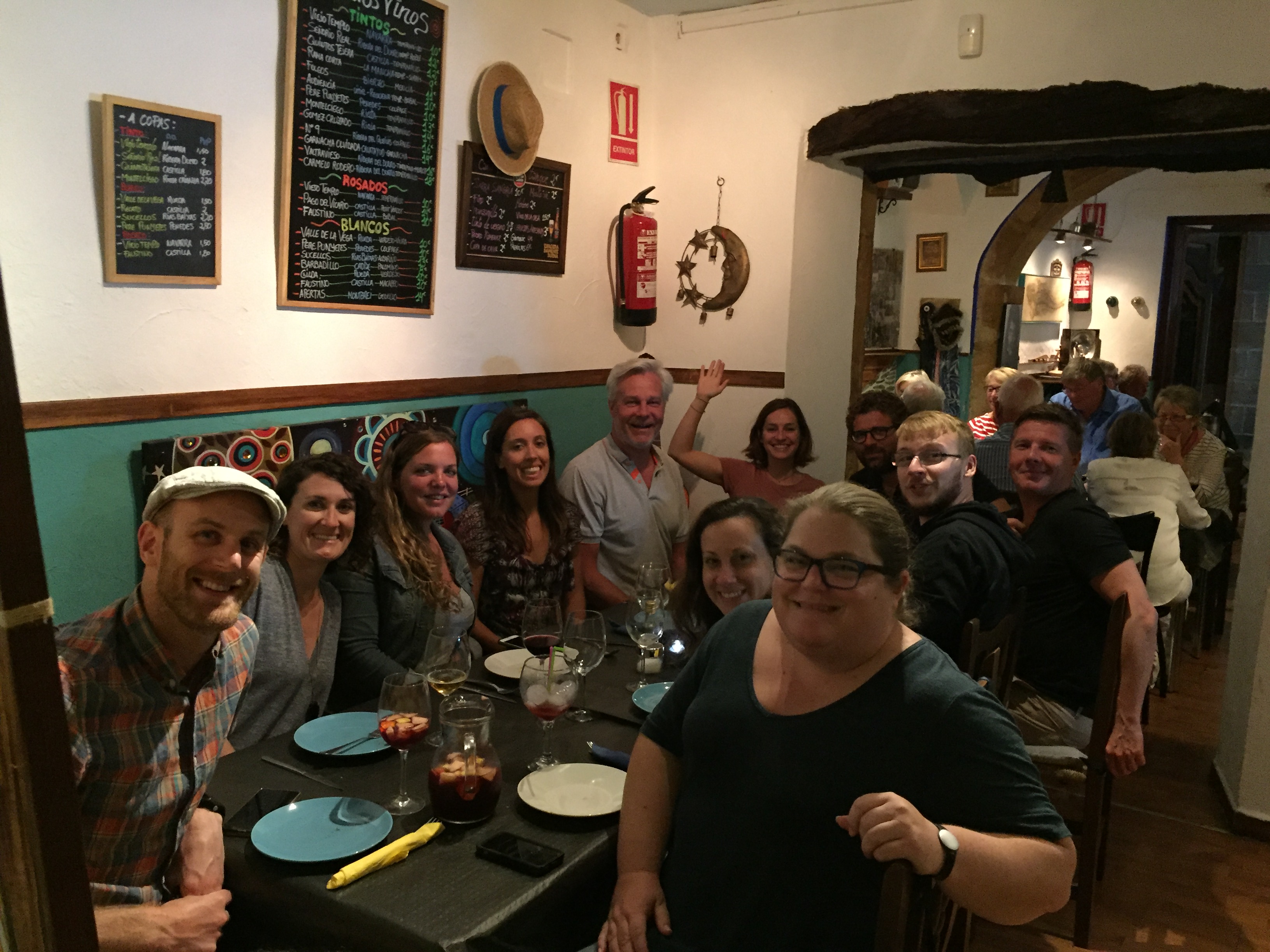 I had already planned to spend some time in Valencia—and I found Sun and Co. when I Googled "Valencia + Spain + co-working." After a few days of considering my options, I decided to book two weeks and give it a try.
The idea of moving in with a bunch of strangers may not seem like a good fit for an introvert. But while introverts enjoy (and need) time on their own, being a solo traveller can be too much of a good thing. The inclination to hide away from the world can make the digital nomad life a lonely one for an introvert like me. Co-living is the perfect antidote.
Sun and Co. gave me exactly what I needed: a comfortable work space, an interesting destination, and a friendly, supportive community. Sun and Co. was also refreshingly inclusive—so much of the digital nomad world revolves around entrepreneurship and tech—but I never felt out of place for being a boring old freelance editor. In fact, Sun and Co. has convinced me that co-living is right for me—giving me the community I need when I'm facing introvert burn out. 
I never know where life will take me, but if and when it takes me back to Spain, it will definitely take me back to Jávea and Sun and Co.
–
Rachel is a freelance writer and editor from Toronto, Canada. She's been a digital nomad since 2012 and now divides her time between her hometown and the rest of the world. Rachel works on a wide range of projects, from textbooks, to academic journals, to websites and online learning resources, to children's books. She spent two years running her freelance editorial business from cafés, hotel rooms, house-sits, beach bungalows, and hostel beanbags around the world. Now she is very happy to be part of the growing co-working and co-living movements.  You can find her online as the Nomadic Editor.
Suscribe to our amazing Newsletter right at the end of this page