Next up in our Meet the Team series is Hayley! Hayley runs all of the visual content here and Sun and Co. and it's time to get to know her a bit better!
It's time to get to know Hayley!
Tell us a bit about you!
I'm 26 years old, originally from the Isle of Wight, England but I grew up here in Javea up until the age of 18 when I decided to experience city life in London for several years. From a young age, I was fascinated with cameras and exploring in nature with my family, with my first ever salary I spent it all on a camera and a large supply of film and study film and photography in London. After deciding to make a choice of leaving a secure monthly salary to pursue something I've always been passionate about, I looked at making my life remote… That's when I discovered Sun and Co, here in my hometown and started towards turning my dream into reality!
I am someone who finds change very exciting, I love to meet new people and learning new things from others. I have a massive appetite for Mediterranean food and good home cooked roast dinner!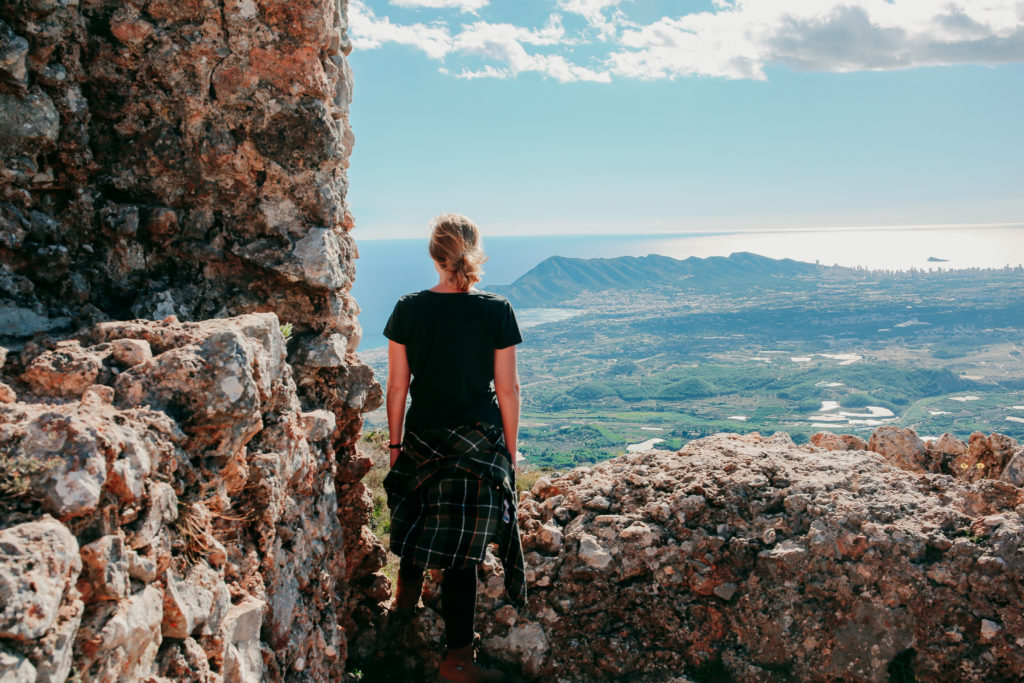 What do you at Sun and Co?
I've been at Sun and Co since February 2017 managing their Instagram account and visual content creation. Being present for skillshares, activities in the house as well as joining Colivers in the outdoor activities which brings me closer to the people staying with us. 
Outside of work, what do you love to do?
Outside of work I really love to be outside in wide open spaces 😀 I really enjoy exploring new places and hiking with my camera and friends, traveling to adventurous places and cooking or just pottering around my garden.
If you had to describe coliving in one word, what would it be?  
Connected
What do you think makes Sun and Co. so special?
The people
What is one piece of advice you'd give to someone looking to become location independent?
Don't fear the change, it's a very exciting part of the process
What is your favorite thing about Javea?
The landscapes
Biggest surprise since joining the Sun and Co. team?
How much I've learnt from those who have come to stay at Sun and Co.
Quick round off:
Favorite place you've ever traveled to: Iceland
Beach or mountain: Mountain
Carry-on or big suitcase: Carry-on
Coffee or tea: Uuff! Difficult choice, coffee in the summer, tea in the winter
Summer or winter: Both 🙂
3 Most Used Apps: Planoly, Lightroom & Asana
Favorite Song at the moment: Waterfall – Vok
Awesome! We hope you enjoyed getting to know Hayley a bit better. Just in case you missed it, check out our blog post with the Sun and Co. founder Edu here!