What do professional growth, clarity and coliving have to do with one another?
Let's take a moment and think about why people long for vacation or "workation" in remote working terms.
Why do we look to explore new places and have a change of scenery? More often than not, we escape to find clarity and gain a new understanding of how we see the world and our place in it. So what does all of this have to do with coliving? And what is coliving?
Coliving is something that is on the rise and we believe is the future of remote working. Over the years, we've found that many people join us at Sun and Co. when they are in search for a sense of clarity or change in their lives: transitioning to new business fields, looking for new job opportunities, working on side projects…
The list goes on, but we've heard over and over again from Colivers that once they leave Sun and Co., they have a sense of clarity that wasn't there before.
So time to dive into three ways that coliving won't just give you a sense of overall clarity, but will also lead to professional growth!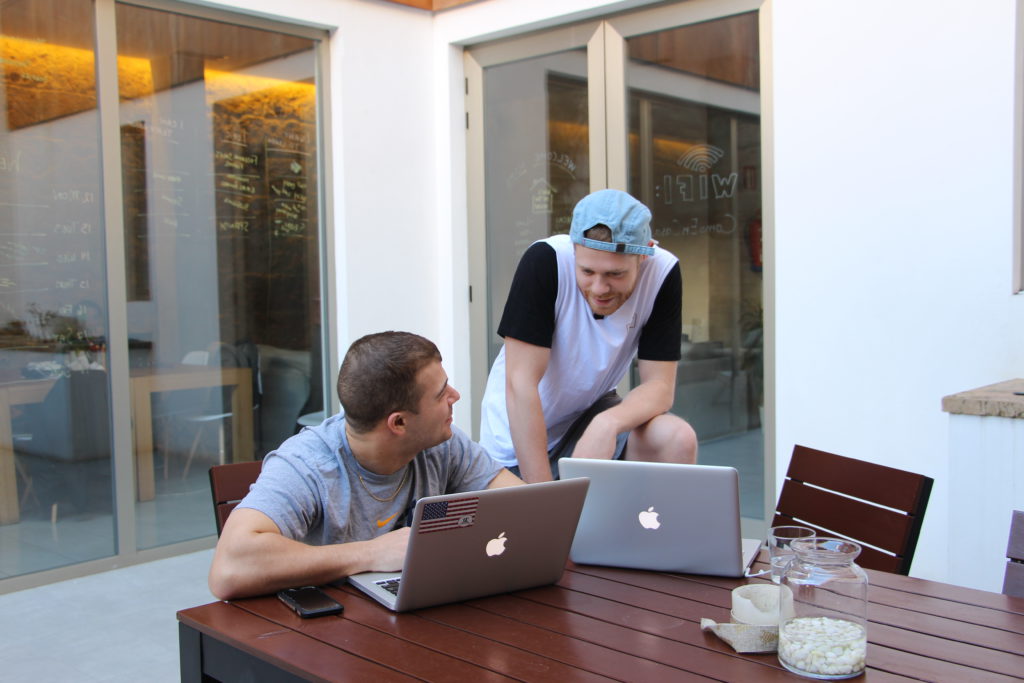 Learn From The Expertise Of Others
One of the most impactful things that happen on a weekly basis at Sun and Co. is skillshares. At the beginning of each week, we share what everyone in the house wants to learn and who can provide meaningful content on those topics. It's an amazing opportunity to learn from others and then apply it to your own situation and professional experience. With a wide range of topics like Facebook ad funnels, email marketing, blogging, SEO and even things like risk-taking probabilities… you're constantly able to get out of your professional comfort zone and learn from those who specialize in different topics.
Meet Your New Business Partner 
When most people think about professional networking, they envision swanky lunches or meeting people at conferences. You rarely think about your new business partner or colleague being someone you wake up and have breakfast with for two weeks. That's the beauty about coliving: you're not just sharing a workspace where you go in and out at the end of each day. You're also living together and getting to know one another on a deeper level. This way you can skip the resume and boring interview process and get right to the good stuff when it comes to working together or hiring someone new because you were able to connect on a deeper level from Day One.
Time and time again, we see people who have met at Sun and Co. end up hiring each other later on, freelancing for another coliver's companies and even leading joint ventures together.
Stay Inspired By Your Surroundings
The beauty of being location independent is that you can choose to be based in a place like Javea, where you're constantly surrounded by inspiration. And if you choose coliving at Sun and Co., you will also find endless inspiration in the house itself.
With sleek architecture and a minimalist, homey vibe, it's easy to be productive and get the meaningful work done. That's what we had in mind when renovating this 19th-century house. An inspiring space. Tall glass windows. Open workspace. Closed office spaces. Tons of natural light. Outdoor patios. And lots of plants!
Time to think about if you're ready to take the next step in your life and career.
Are you ready to be in a new environment, connect with other like-minded people and spend your days inspired by where you are and what you're doing? If so, we're here to welcome you with open arms!