Could you imagine coming to work everyday to interact with amazing professionals from all over the world while contributing to the growth of an innovative business on the Mediterranean coast?
Well, welcome to the Sun and Co. team.
Our motto is work smarter, live better and we live that truth everyday. We're passionate about our work, the amazing people who stay at our coliving space and most importantly… we're about shaping the future for location independent professionals worldwide.
Our team is searching for a new addition to the team so, keep scrolling to find out more!

ABOUT SUN AND CO.
Sun and Co. is one of the leading coliving and coworking communities in Europe. Over the years more than 500 location independent workers have come to call our Spanish coastal town Javea, their new "home away from home".
We're dedicated to creating an atmosphere that provokes inspiration, growth and work/leisure balance. Community is our strong suit and it shows. The diverse professionals that join us in Javea, leave not just with a new network but also clarity on the way that they want to work and live.
ABOUT THE POSITION
We'll keep it simple, we're looking for someone who has an expertise in digital marketing so that we can grow our online presence and continue impacting the lives of others. You'll be not only managing our social networks but you'll also be taking the lead on online engagement and various initiatives.
Not to worry, you won't be behind a computer all day. One of the biggest advantages of this job is what happens in the house. You'll also be an essential part of the offline experience, helping with events and activities during the week as well as assisting in site management and client relations!
MUST HAVES:
» Extensive knowledge in digital marketing
» Desire to be innovative and try new ideas
» Love for people and new connections
» Positive and flexible personality
» Fluent or native English
» Spanish proficiency
ADDED PLUS:
» Photography/Videography skills
» Knowledge of the remote work/digital nomad world
» Previous experience in hospitality
Ideally, you'd have EU/UK citizenship or already have residency in Spain.
ABOUT THE BENEFITS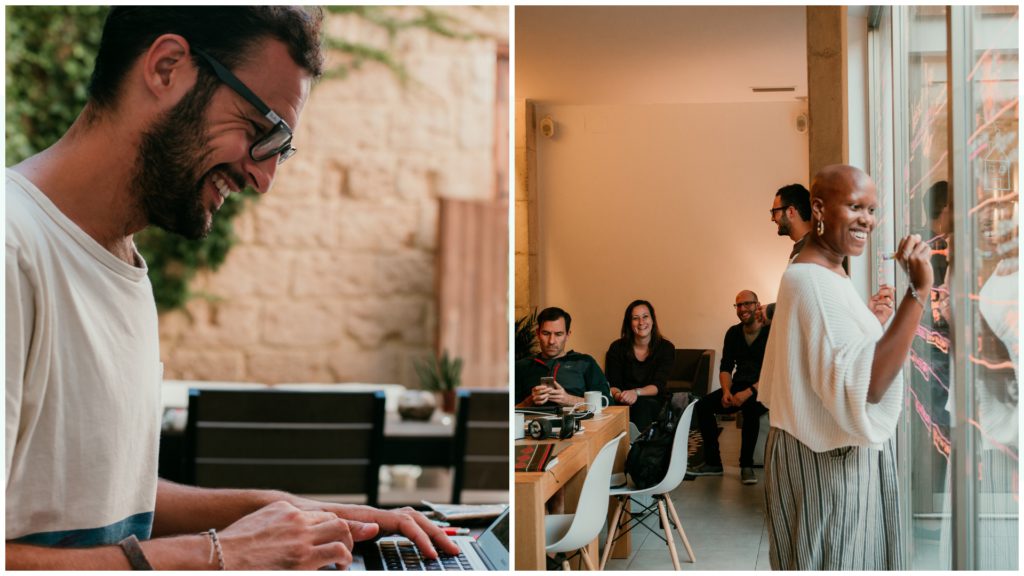 We have a strong focus on smart work and always creating time to enjoy life and this beautiful town you'll soon call home. Some of the benefits when you join the team:
» Work for one of the leading coliving companies
» Opportunities for professional growth both in and out of the company
» Make amazing connections with professionals from all over the world
» Join a friendly, supportive, insightful team
» Live in a breathtaking coastal town
» Flexible working hours (20 hours a week)
» Opportunity to work on your own projects/side hustles
You've made it this far which means you must still be interested! To apply, send an email to info@sun-and-co.com with the following.
I'm Ready to Work Smarter, Live Better as the subject line.
Then, dive into why you'd be the perfect fit for this position and why you're interested in joining our team. Add your resume and CV and then send it off!
We're keeping applications open until October 20th or until we find the right fit… so don't hold off on your application!