Whether you are working from an office, or somewhere remotely, chances are you sometimes find yourself daydreaming about vacation instead of staying productive at work this summer.
Sounds familiar? You're not alone! In fact, there's even a name for this well-known phenomenon: the summer slump. The summer slump encompasses everything from feeling guilty when the weather is glorious, but you can't go outdoors; to experiencing envy when envisioning all your coworkers having time off. It's a mixture of lethargy, boredom, and restlessness, brought about by melting temperatures outside, freezing temperatures in the office, plenty of summertime distractions and a burning desire to drop all tasks at hand.
We hear you! So we came up with a list of tips to survive the hottest months of the year and still get work done, which we hope you find useful. Happy reading, and happy summer!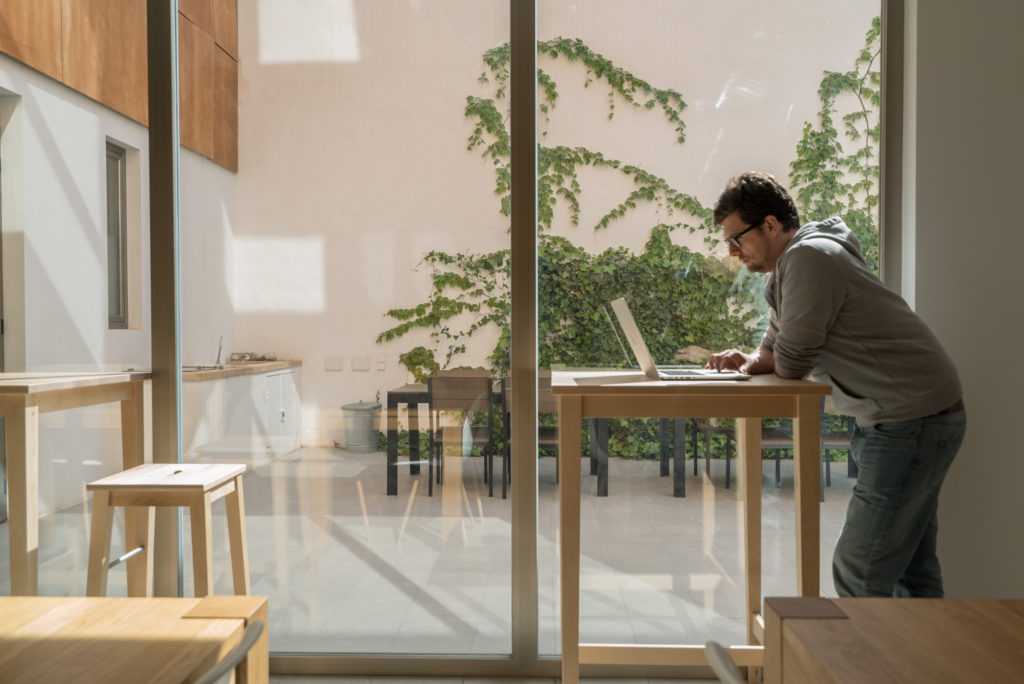 Work at an Optimal Temperature
The summer weather is a primary reason you find it so hard to focus in this season. When it's so hot outside, air conditioning becomes your best friend. But go easy on it! Studies show that above 76°F/24°C productivity starts to decline, while below 68°F/20°C discomfort and the error rate become increasingly acute. Not to mention the risk of AC to send you straight to sick leave, if it gets too cold. Setting the right temperature at work can induce greater productivity, but it is a narrow margin to navigate.
Tidy up
If your working space (or your life) is a mess, take advantage of the quiet time when your coworkers are on holiday to do some tidying up. This can come in the form of unlearning bad habits, eliminating distractions, or even physically organising your life to prepare for a more productive fall. If you're looking for a summer reading, plenty of books have been written on the topic of physical organisation (our recommendation: Marie Kondo's bestseller 'The Life-Changing Magic of Tidying Up: The Japanese Art of Decluttering and Organizing').
Exercise
Maybe it's not the best idea to go running outdoors in the boiling summer heat, but summer is a great time to sign up for a gym membership, participate in a group exercise class or hit the pool. It's proven that exercising can improve your mental capacity, including better concentration, sharper memory and faster learning.
Do you still have trouble getting started, because your work schedule is too busy – or at least that's your excuse? A Harvard Business Review article goes so far as to recommending that you reframe exercise as part of your job!
Set your goals for the future
Perhaps you have been planning to ask your boss to let you work remotely for some time? Or you would like to take a workation in the fall? Or why not trying coliving for the first time, if you are looking for new inspiration and fresh ideas?
Now that you are mentally organised, physically ready and working at a comfortable temperature, take advantage of the summer quiet time to figure out your goals for the upcoming months, reevaluate your path and plan for meaningful changes.
Take time for yourself
You do not have to be on a faraway island to make time for yourself. If you can't take time to go travelling just yet, an evening stroll through the park or a weekend hike can be just as rejuvenating, if you consciously choose to unwind. Try meditation, catch up with family and friends, and when your work schedule is not as hectic, pursue the activities that you have been meaning to try for a while.
And if you're looking for your next destination to recharge and disconnect, remember Javea is at its best during September, October and November 🙂 Check out our booking page to see our availability in the fall: https://sun-and-co.com/book/.