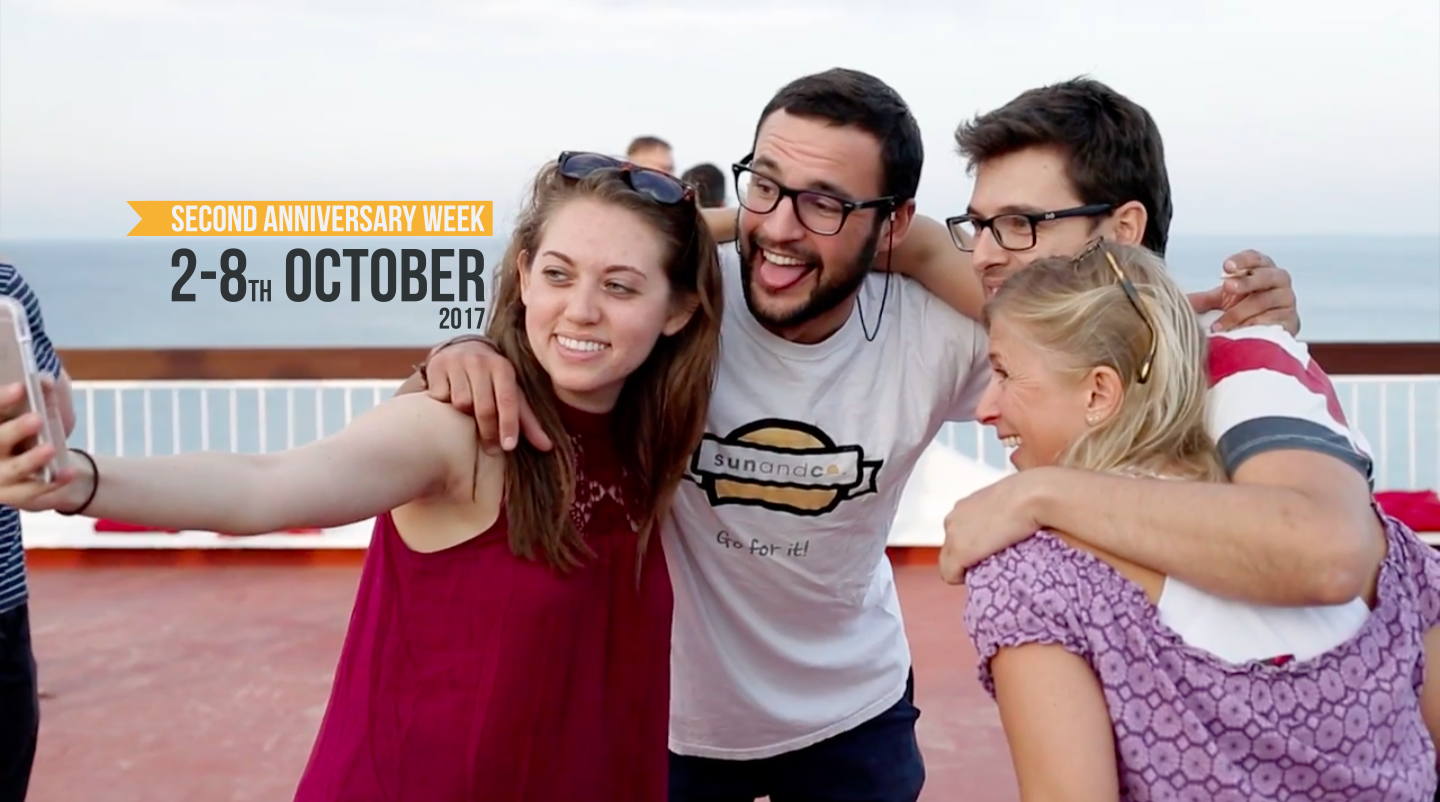 This October, Sun and Co. is turning two and we want to celebrate with all of you!
In the past two years, our community has grown to over 200 innovative individuals looking to live a more balanced and productive life. Bringing in people from over 40 different countries, we've been able to see both personal and professional growth during their time in Jávea and connections that have lasted long after.
We're inviting everyone to join us this October for a special week of connection, community and most importantly a bit of fun!
What will the week look like?
Although the program is open for some changes, here's what you can expect!
Mastermind sessions to gain insight on your project or idea from other professionals

Skill shares to learn from others and the opportunity to share your skillset with others in the house

Excursions throughout the town of Jávea

Bonding with like-minded entrepreneurs, creatives and freelancers
We will also have 3 special anniversary activities!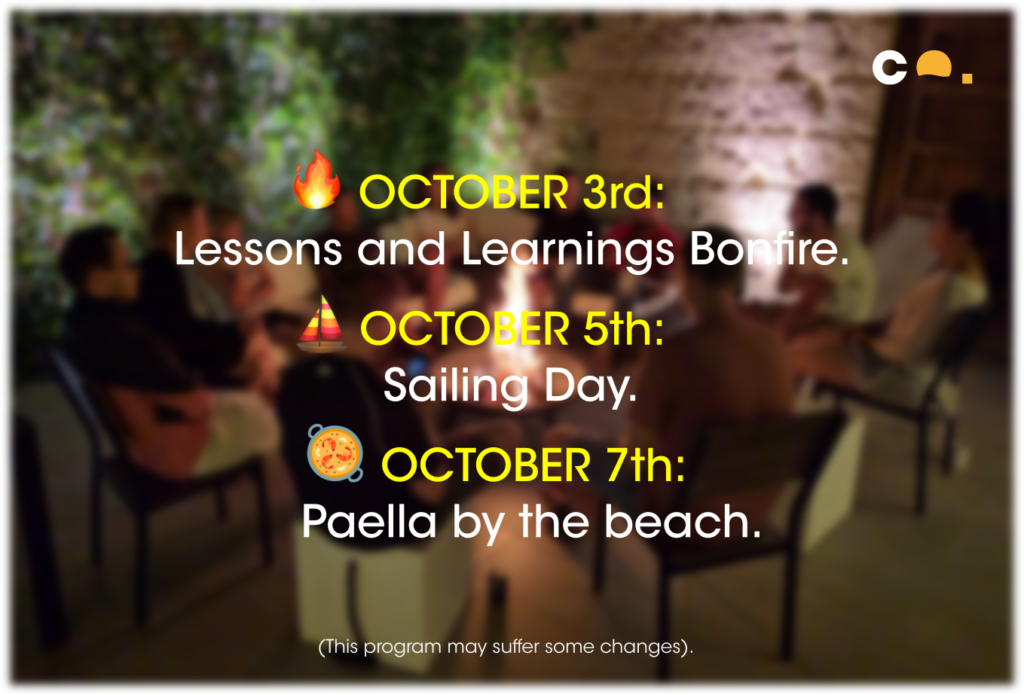 October 3rd: Lessons and Learnings Bonfire
We'll share our wins and failures of the past year together, burning our failures and getting ready for a clean slate.
Spend the day sailing the Mediterranean in the sun. We'll head out to sea to relax, laugh and make memories. 
October 7th: Paella by The Beach
We'll end the week at Portitxol beach to indulge in a traditional Spanish paella in an authentic Fisherman's house.