#MeetTheColivers series is back! Opening the new season is our dear friend Fernando Udara.
Multi-talented Fernando has been location independent for a few months now, building his algorithmic trading business and being a dating coach in his spare time. We hosted him twice already at Sun and Co., and his skillshares on how to date more effectively have always been a huge success within our community 🙂 Keep reading to find out more on his journey as a digital nomad.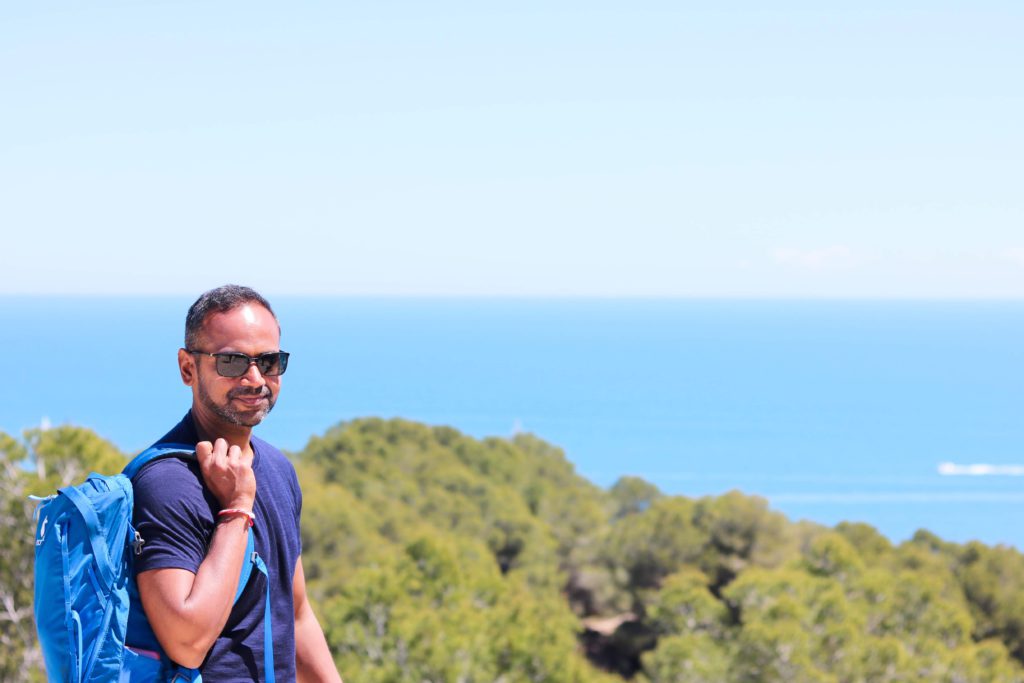 How Did You Become Location Independent?
It was very organic. I came to a point in my businesses where I was exclusively able to work from home, and the operational parts were handled by my partners. On the personal front, I was getting burnt out on the hipster/tech culture of San Francisco and felt like I would benefit from a change of scenery. So I packed up my stuff, leased out my place, and started traveling!
What's The Hardest Part About Being On The Road?
The hardest part for me was not feeling isolated. I'm a hardcore introvert, so making the effort to go out and meet people is a really energy-draining exercise for me. I felt very disconnected when I was staying at Airbnbs and in less community-oriented co-living spaces. Now, staying at
places like Sun and Co.
, community is at my fingertips (and so is solitude!).
What's Been Your Favourite Part About Coliving In Javea?
I had a Goldilocks experience with Jávea. It has an intimate, warm, friendly feel — due in large part to how
Jon
and
Sienna
welcomed and connected with me when I first got here — as well as many of the amenities of a large city, stunning nature all around, a plethora of outdoor activities, good food, a fresh farmer's market, interesting cultural events, a diverse expat community, a relaxed communal vibe… I feel grateful to be able to
experience all this
.
What's Your One Piece Of Advice On Becoming Location Independent?
On a practical front, location independence can look very different to different people — so try out different setups, places, and living and working situations, and see what resonates with you. On a more emotional front, perhaps Mark Twain said it best: "Twenty years from now you will be more disappointed by the things that you didn't do than by the ones you did do. So throw off the bowlines. Sail away from the safe harbor. Catch the trade winds in your sails. Explore. Dream. Discover."
Did Fernando's experience inspire you? Check out more colivers stories on our Facebook page and our blog!