One of the best countries to travel to is certainly Spain. And that doesn't come as a surprise! Sunshine all-year-round, great food, rich culture and friendly people… what's not to like? No wonder Spain is particularly popular when it comes to remote workers or digital nomads too. In fact, some of the best coliving and coworking spaces in Europe are to be found here.
When you're looking for your next destination, the town that you're headed to is just as important as where you'll be staying. Ocean or mountains? City or countryside? Sunshine or rain? The options are infinite and very much based on your personal preferences.
But if you are an entrepreneur, remote worker, digital nomad, or an expat, there are even more criteria to add to the mix: how to meet like-minded people, how to find places to work from, how to build a network of people to collaborate with and gain inspiration from while traveling and living in a new place.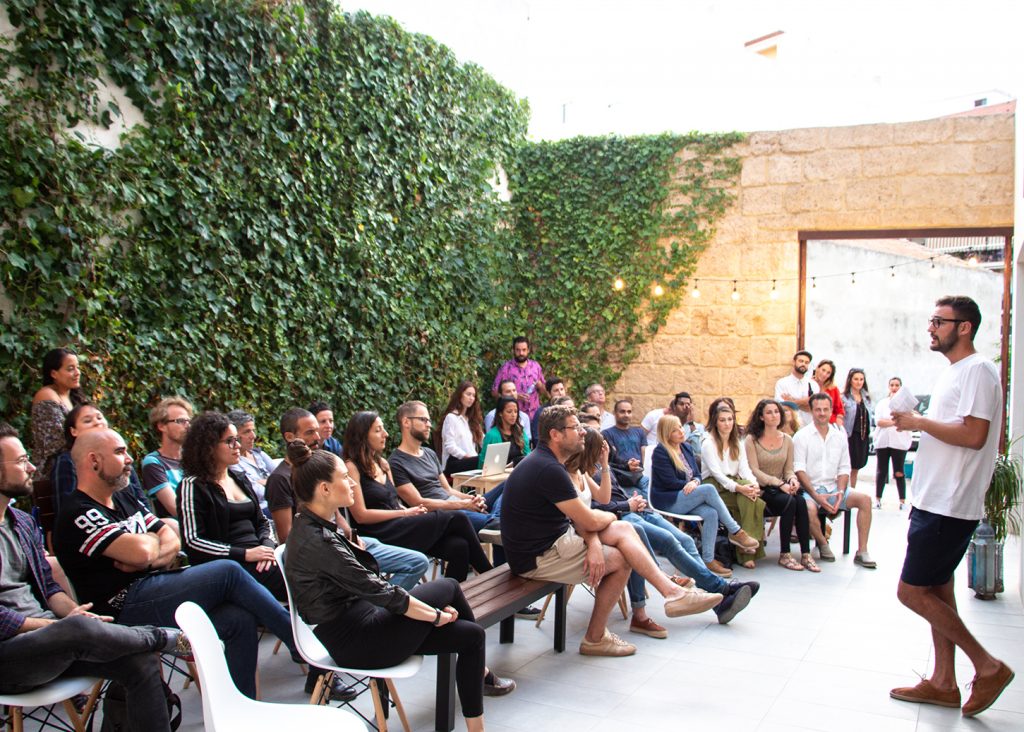 The truth is, traveling while working requires a high level of organization to find apartments, cafes with good wifi and people to connect with. That's why having spaces that support this lifestyle is key: coliving spaces offer all this under the same roof, taking away the hassle of having to organize all the travel-and-work logistics. It doesn't hurt that most of them are also set in beautiful locations, with fast wifi and stylish workspaces, as well as local community managers to hook you up to what's happening in the neighborhood.
So if Spain has been on your bucket list of countries to live and work from, here is our curated selection of the most popular coliving and coworking spaces to be found here.
Bonus tip: use the codes below to get a 5% discount when staying at these coliving spaces!
Sun and Co., Jávea (Costa Blanca)
Obviously 🙂 Over the years, Sun and Co. has become one of the leading coliving spaces in Spain and in Europe. Set in the charming, historical city of Jávea, Sun and Co. has been around for over 4 years, welcoming over 300 location independent workers from all over the world. And while we are the very first coliving and coworking community on the whole Mediterranean coast, we certainly have some good company! 
Nine Coliving, Tenerife (Canary Islands)
The story of Nine Coliving starts with Anne, a dutch girl that, after spending a year traveling the world on one of the Remote Year programs, decided to transform an old Canarian house into a place where digital nomads live, work, and meet. Surfing, hiking, local culture… for such a small island, it is incredible how much Tenerife has to offer. Go explore!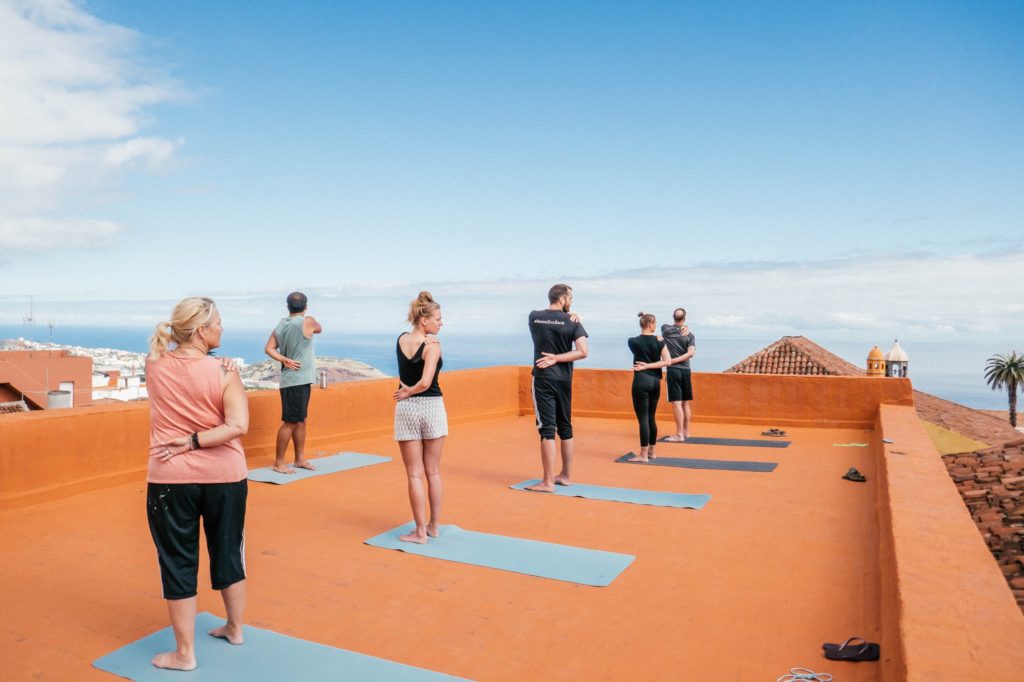 Sende, Senderiz (Northern Spain)
Traveling entrepreneurs and educators, María and Edo decided to build this cozy, rural coliving and coworking space located in a village of only 20 (that's right!) inhabitants, in the mountains of northern Spain. After six months of hard work, Sende was launched in July 2014. A year later, they had already hosted more than 500 persons from 20 countries. If you love mountains, hiking, and biking, this one of a kind place is your jam!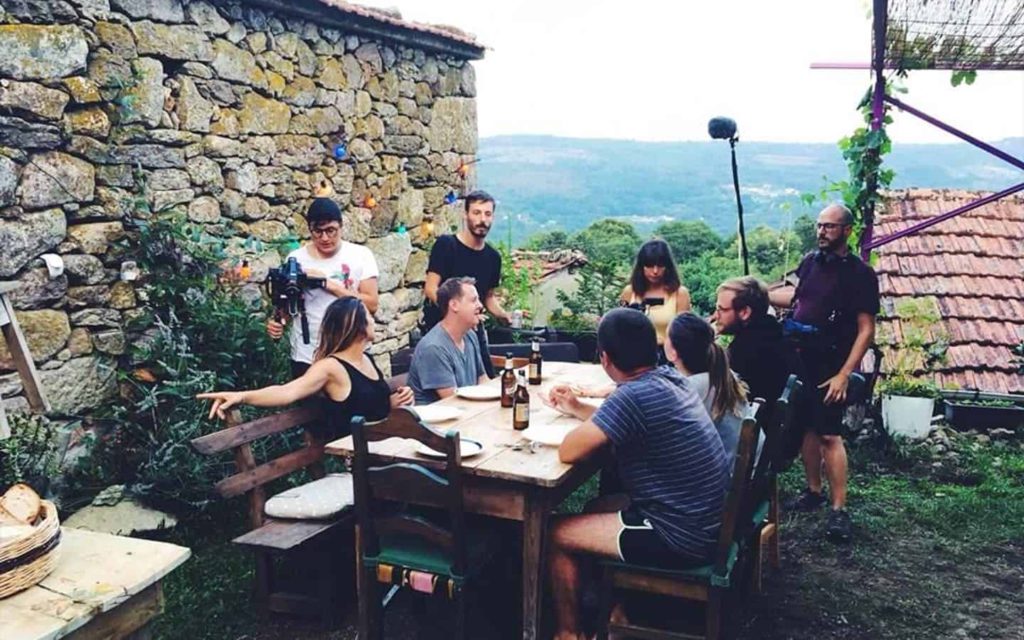 Anceu Coliving, Galicia (Northern Spain)
Anceu Coliving is an inspiring space for digital nomads, creatives, freelancers, and travelers that want to live sustainably, work remotely, and connect deeply with a global community in pristine Galician wilderness.
Opened in the summer of 2020, Anceu is a local family-owned coliving and coworking in a restored farmhouse in an idyllic village in Galicia in north-west Spain.
The building evokes the rustic country charm of a classic Spanish farmhouse cottage, with plenty of flexible workspace options to choose from and 300mbps fiber optic internet access from anywhere:
– Coworking Space
– Pool & Patio
– Lawn & Garden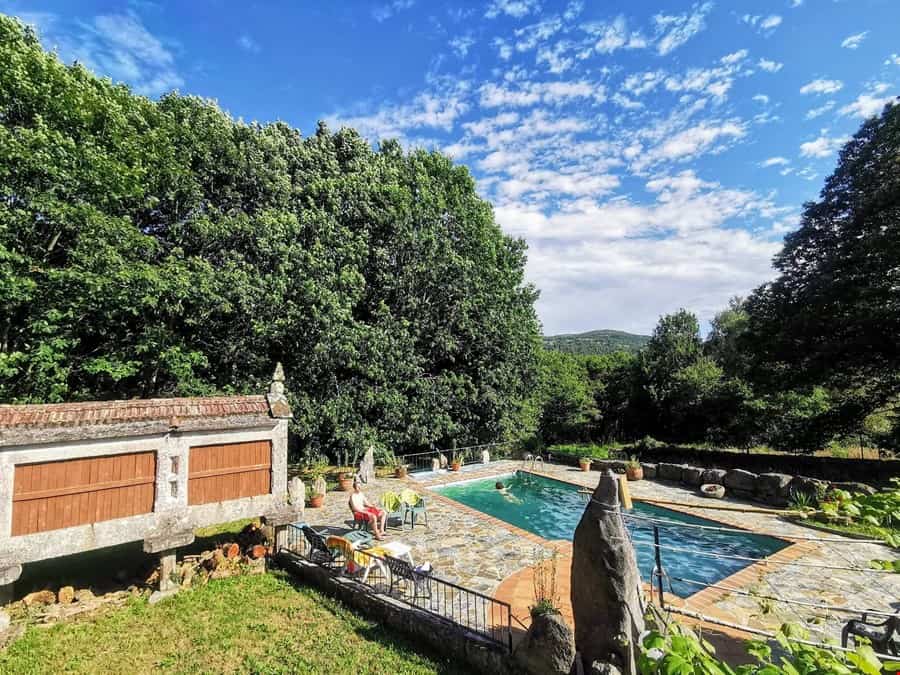 Ready to try out one (or all!) of these amazing coliving spaces?
If you decide to go to the Canary Islands or Galicia, you can use these 5% discount codes when you book your stay with them:
See you soon!