Latest researches show that remote work is here to stay. Thanks to digital communication improvements, people from many different fields are now able to work remotely. Yet, many employees are still dreaming of a flexible work-life balance and the ability to determine when, where and how they work. There's just one thing stopping them: their current job.
Too often, we look at our current situation and see no way of changing the traditional 9-5 schedule, confined to the four walls of a conventional office. You might love your job, but crave the flexible lifestyle that you know you can have.
Before you start updating your resume and beginning to search for a new position, have you ever considered pitching the idea of a remote position to your current employer? Of course this may require some preparation on your end before initiating the conversation, in order to help your boss feel comfortable with the idea of you becoming a remote employee.
Here are five top tips that will help you to convince your boss to let you work remotely.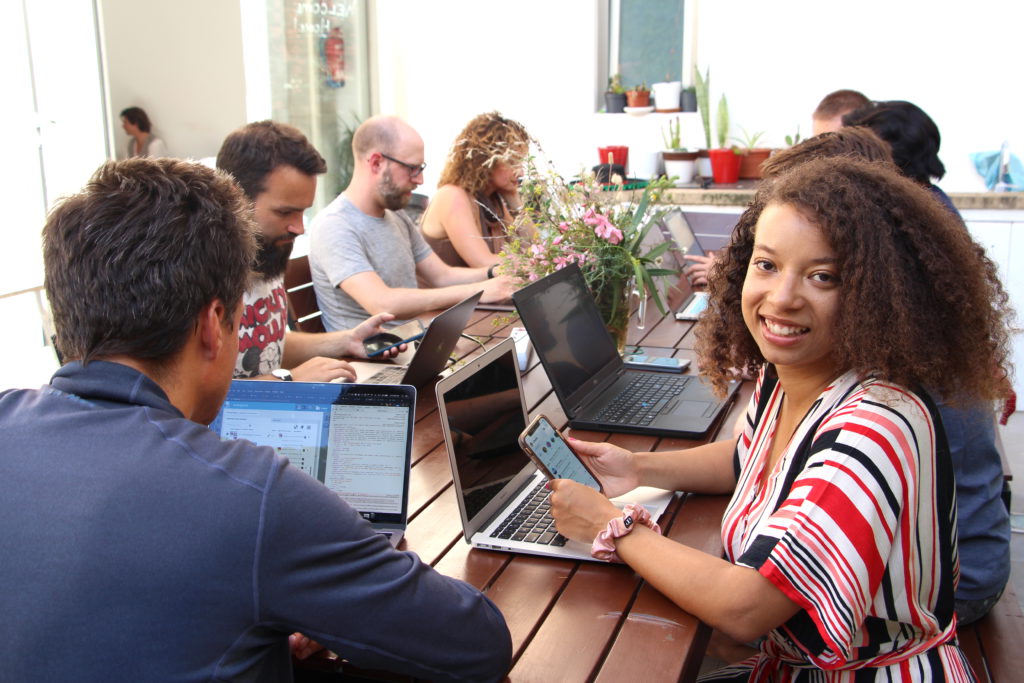 Choose The Right Time
If peak season or a particular busy time is coming up, this might be the best time for you to approach your boss. Why? Many times managers will be looking for employees to put in some overtime to meet deadlines, so the argument can be made that instead of spending time commuting, you can complete extra work in a space with no distractions.
Know Your Worth and Document All Your Wins
At least three months before you talk to your manager, start documenting all of your contributions, performance results, and what you've been doing that benefits the team and company. If you can quantify your value to your boss, you will have greater leverage when making the argument that you will be more productive and creative while working with more autonomy.
Do Your Research
Preparation is the key to success, so come to the table with research to back up your ask, i.e. bring a list of the pros and cons of remote work, particularly when it applies to you and your company, or do some research on how companies that allow greater flexibility with their employers could help attract and retain talent.
For example, a recent survey by the Society of Human Resources Management found that of those who work remotely at least a few times a month, 77% reported greater productivity while working offsite, and 30% said they accomplished more in less time. And LinkedIn data show that 51% of professionals say they are proudest to work at companies that promote work-life balance and flexibility.
By creating a well-informed case that shows how allowing you to work remotely is a win-win for both parties, you can convince your employer to grant you greater flexibility.
Suggest a Remote Work Trial Period
When you're ready to start approach your boss, decide on a trial time frame that works for you based on your job and workload (one month, three months, six months, etc.) and ask what they think. Giving your employer an alternative to an all-or-nothing proposition makes it a lot easier for them to say yes.
Put Your Employer's Interests First and Be Flexible
Before introducing the subject of remote work to your boss, you need to be ready to explain how personal benefits – flexible work schedule, work-life balance, less time commuting, a more relaxed job environment etc. – will translate into benefits for your employer.
Think about the "why" of why you want to go remote, and focus on how your "why" will help the company. By digging deep into your motivation for moving to remote work, you'll also be able to anticipate concerns your employer might have and respond to them proactively.
Finally, let your boss know that you're flexible and open to compromising. For example, you could agree on something like sending a full report of what you plan to do and accomplish every week on Monday. Or you could offer to come in for face-to-face meetings throughout the week, perhaps moving it to regular video calls once your boss becomes more accustomed to the idea of remote work. Accommodating your employer when asking for a remote arrangement is critical, especially at the beginning or during your trial period.
These are some of our top tips that we hope will help you to present your case for remote work to your current employer. If your manager is open to trying it out, congratulations! You now just need to make sure to keep yourself organised and productive, so that your boss will let you transition into even more remote and flexible work over time. And if they're not, you won't have lost anything by trying—in fact, you'll simply know where you're employer stands on remote work, and that you need to start looking into new remote job options if you're serious about making the change.