Every year at the beginning of the year our small but mighty team of four – Jon, Sienna, Silvia & Edu – self-organises a team retreat somewhere in a beautiful location around Jávea. Before Sun and Co. reopens in January, we always take a couple of days to talk about the plan for the new year at Sun and Co.: how we are going to take over the world, what we need to get there, and what we can do to continue to support both ourselves and our community. But, most importantly, we take time to hang out as a team and enjoy each other's company outside of work.
'Don't you guys see each other every day at Sun and Co. anyway?' – you might (correctly) point out. And you know what, yes, we do! So why is it so important that we make time for ourselves as a team every year, even if that means putting together some extra work when we are, technically, still on holiday? Let us explain.

Sun and Co.'s Team Retreat 2020: The Agenda
Firstly, we start every team retreat with a theme. The theme might be based on something we had been struggling with the previous year, or a subject we would like to dive deeper into. This year, the theme was 'Finding Balance And Happiness', which is very much aligned with our Sun and Co.'s core values. This is what the agenda looked like.
Monday 20th of January
10:00 Leave from Sun and Co.

11:00 Arrive at the hotel

12:00 Session 1: Goal Setting (Edu)

13:30 Lunch

17:00 Session 2: What do I need to have balance? (Jon)

18:30 Free time

20:30 Dinner

22:00 Fun Session (Silvia)
Tuesday, 21st of January
9:00 Breakfast

10:30 Session 3: Time Management and day to day motivation (Sienna)

12:00 Hotel Check-out

12:30 Outdoor Activity

15:00  Arrival at Jávea + lunch

Free Evening



Sun and Co.'s Team Retreat 2020: The Sessions
Each of us prepared a session and then presented it to the rest of the team. All sessions were related to the theme "Finding Balance and Happiness", which is another way to say: how to "Work Smarter Live Better". Let's dig in for a recap of all sessions. We'll be sharing some of the resources we used too, which we think are super useful for:
Improving team culture and performance
Whoever is thinking to organise a team retreat and need some topic inspiration
Whoever works within a team, either remote or in person (or a mix of both)

Session 1 (led by Edu): OKR Goal Setting
Session's goal: to set accurate goals that motivate us, being neither too ambitious nor too easy, and drive the success of the organisation forward.
OKR (Objectives and Key Results) is a straightforward goal setting system used by Google and other companies. In this session, we learned how to set goals that have a real impact, while also being measurable and ambitious.
Here are some useful resources if you want to learn more about OKR:
Session 2 (led by Jon): Managing Emotions At Work
Session's goal: to ensure the team feels equipped to manage their emotions when it comes to achieving our goals throughout the year.
In this session, Jon talked about the concept of emotional labour – the effort it takes to keep your professional 'game face' on when what you're doing is not concordant with how you feel. Learn more on emotional labour from these articles:
We then discussed the importance of understanding our emotions and recognising how they affect our actions and the actions of others in the workplace. Five hard-to-handle emotions are common and particularly challenging in the workplace, according to research by Ohio State professor Cynthia Fisher. These are frustration; worry or insecurity; anger; feeling "down"; and dislike. We sat down and very honestly shared with each other the times we felt these emotions at work, the reasons why we felt them, and what we can do to avoid them going forward.
Session 3 (led by Sienna): Making The Most Of Your Days
Session's goal: to build habits that help us perform efficiently in our daily lives.
For this session, Sienna prepared a couple of exercises. The first one was based on Michael Hyatt's "Free To Focus" concept. In the case of Sun and Co., our main focus is to identify what our desire and development zones are so that we can make sure we're dedicating the time we need to those tasks (and making them a priority) on a weekly basis. The secondary focus of this exercise was to see if there are tasks in the "drudgery" and "disinterest"  zones of others, to check if we'd be open to sharing/swapping tasks between us.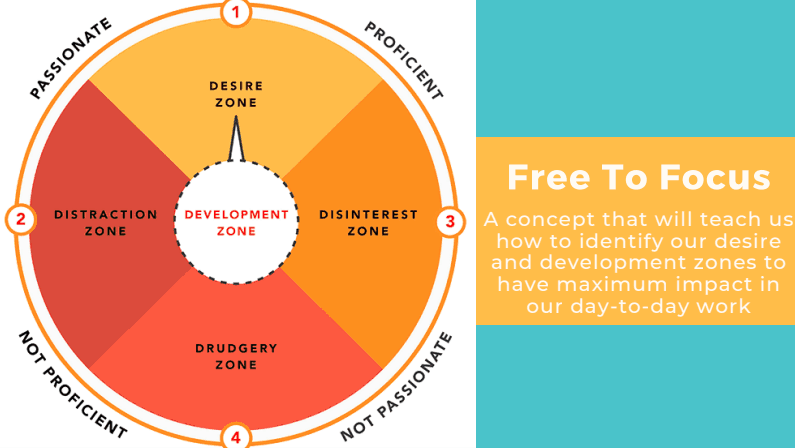 The second exercise was around the concept of 'deep work' and consisted of us sitting down and writing down what our 'ideal weekday' would look like. The goal was to answer the question: how can we start making more time in our days for deep work and our desire zone?
A few books Sienna mentioned during her session:
Bonus Fun Session (led by Silvia)
At the end of Day 1 we were all pretty tired, but there's always time for some fun! For this session we just sat around a fireplace with a glass of wine in hand, and answered some fun questions inspired by this game.  It's a great way to get to know each other better, alternating between deep and fun questions.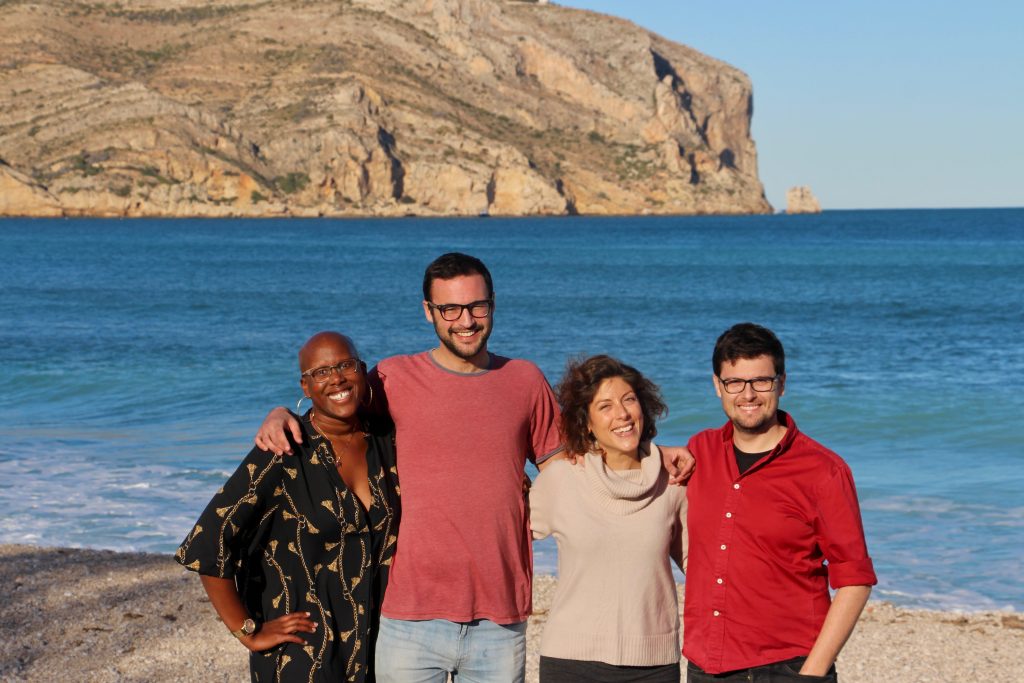 Sun and Co.'s Team Retreat 2020: The Takeaways
Although we see each other on a daily basis and we consider each other more than just colleagues (let's be honest – working together at Sun and Co. is pretty awesome!), we do go through our own ups and downs at work. Each of us is different, leads different lives, has different emotions and finds motivation in different things. Taking a couple of days to get to know each other better, having honest and open conversations and reflect on how we can support each other in our daily work-life left us feeling stronger as a team, and as individuals.
This is especially important, given our roles as Sun and Co.'s hosts, and our mission to 'create living spaces that foster remote work, bringing together a diverse group of like-minded people to connect and grow.' We live our values every day, and this reflects directly in the community of people that forms our Sun and Co.'s Family.
In Jon's words: I take it as something normal, but your colleagues being your friends as well is priceless. The working environment among our team is reflected in our guests at Sun and Co. and that's something essential.
---
Our Sun and Co.'s Values
Community
Life is better when you're surrounded by good people. Connect with others and create memories that last for a lifetime.
Balance
It's more than just remote work, it's about doing work you love and make time to enjoy along the way.
Growth
When you're in the right space, accelerated growth is inevitable. We're here to give you the time and environment you need to focus on what really matters.
Acceptance
No matter who you are or where you come from, you're welcome here. Sun and Co. is a safe space where we value acceptance and being open-minded.
---
Three Benefits Of Organising A Company Retreat
We just talked about some of the benefits we experienced from our own team retreat at Sun and Co., but there are also some unexpected and less obvious benefits that we have learned while organising team retreats for other companies.
Did you know that over four years Sun and Co. has been organising taylor-made company retreats for start-ups and companies from all over the world? Last one we ran was in November 2019, when we successfully hosted DuckDuckGo's team retreat, organised by Director of People Operations Ali Greene. Ali and her team spent a week in a beautiful villa by the sea (picture below), focusing on team bonding, brainstorming and conversations about remote work, while the Sun and Co.'s team took care of all the activities and logistics.
But we are digressing. Let's dive into three surprising benefits of organising a company retreat – and see how you can get started today!

Bring Company Culture Front And Center
Company culture is a hot topic where many businesses talk the talk, but don't necessarily walk the walk in their day to day team culture. Hosting a team retreat is a great way for a company to show its employees firsthand the type of culture that they want to have.
When you bring your whole team to a beautiful location, you'll be able to inspire them and also show them a look inside the values that a company has. It's not just about getting work done, but also about the overall vibe and atmosphere that you're looking to bring in the activities that you do.
Whether you choose to bring your team on a paddle-boarding or kayaking adventure, maybe wine tasting or tapas… it will show them what the culture is like behind the company.
Increase Employee Engagement
When you bring your team to a new location and innovate with activities in an offsite retreat, it allows for employees to not just feel seen and appreciated. It will also encourage them to engage with others on a different level.
Professional development is a big part of employee engagement, with 87% of millennial workers stating that it's important to them in their work. Taking time for workshops and learning opportunities in retreats can motivate top employees to continue learning and growing.
Being outside of the office and in new environments, it also allows for your team to share different talents, skills and knowledge that you might not see in normal day to day activities.
Work Smarter So Your Team Can Live Better
Work smarter, live better is our motto here at Sun and Co., and over 300 remote workers who have stayed with us are adopting the same mentality and want their employers to follow it too.
With 6 out of 10 millennials stating that work/life balance is very important to them when thinking about the companies they want to work for, your retreats shouldn't just be about meetings, work and innovative ideas, but also incorporate social activities where teams can bond.
Company retreats are just one of the many ways for teams to feel better connected, valued and efficient so that they can do their best work. When bringing everyone together for a period of time it allows for purposeful connection, innovation and deeper connection.

Thinking About Organising A Company Retreat For Your Team?
As we experienced in our own company retreat – and in our daily life at Sun and Co. – creating a strong company culture that makes your employees feel positive and productive is becoming a very important part of running organisations. Whether you're a fully remote team, looking to transition or a company that wants to start innovating with how you're showing your employees that you care, organising a team retreat at least once a year is something you should start considering.
If you're thinking about hosting a company retreat, here's why Sun and Co. is the perfect place to do so! Feel free to contact us to get a quote, or send an email to Sienna. You don't need to do any of the heavy liftings, we'll handle all the details so that all you need to think about is arriving!