We're so excited to announce that over the next couple of months, we're going to be introducing the people who play a huge part at Sun and Co.: our team! Whether you're already part of the Sun and Co.'s family or you've been waiting to visit us, we're thrilled to show you a different side of who we are. With these interviews, you'll get a snapshot of what we love to do outside of work and why we're so obsessed with the coliving and location-independent movements! So first up… our amazing Sun and Co.'s founder, Edu!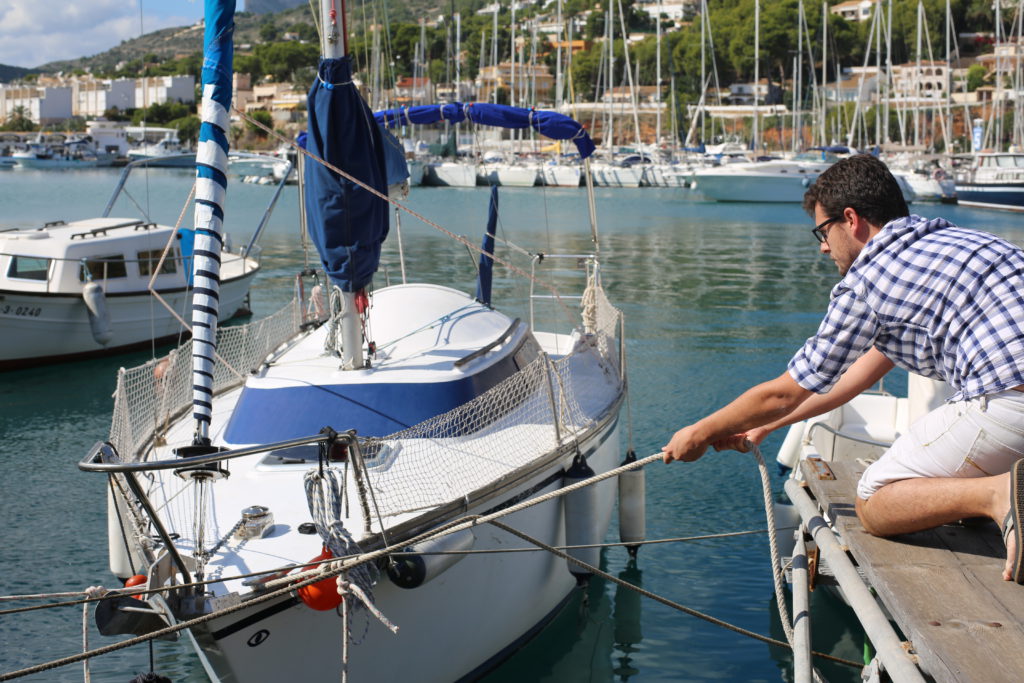 Edu Tell us a bit about you!
Hi! My name is Edu 🙂 I am actually a local, born in Javea in 1985. Sun and Co. is located in a 19th-century old house that belonged to my grandparents. In 2015 I decided to transform it into the home for location independent workers and here we are now!
What do you at Sun and Co?
Both Jon and I are co-founders of Sun and Co. My task right now is to develop new business ideas based on the existing community of digital nomads and entrepreneurs around Sun and Co. and coordinate our team to create an amazing personal and professional experience for our guests.
Outside of work, what do you love to do?
Hiking and wild camping are what I try to do every time I can, especially if abroad. Owning a campervan is a long-pursued dream which I hope to achieve soon and make it a nice basecamp for some hiking adventures. I also recently got my sailing license and joined a sailing club, so hopefully, soon enough you'll also find me on a boat 🙂 I am not fully nomadic, but I try to be really mobile!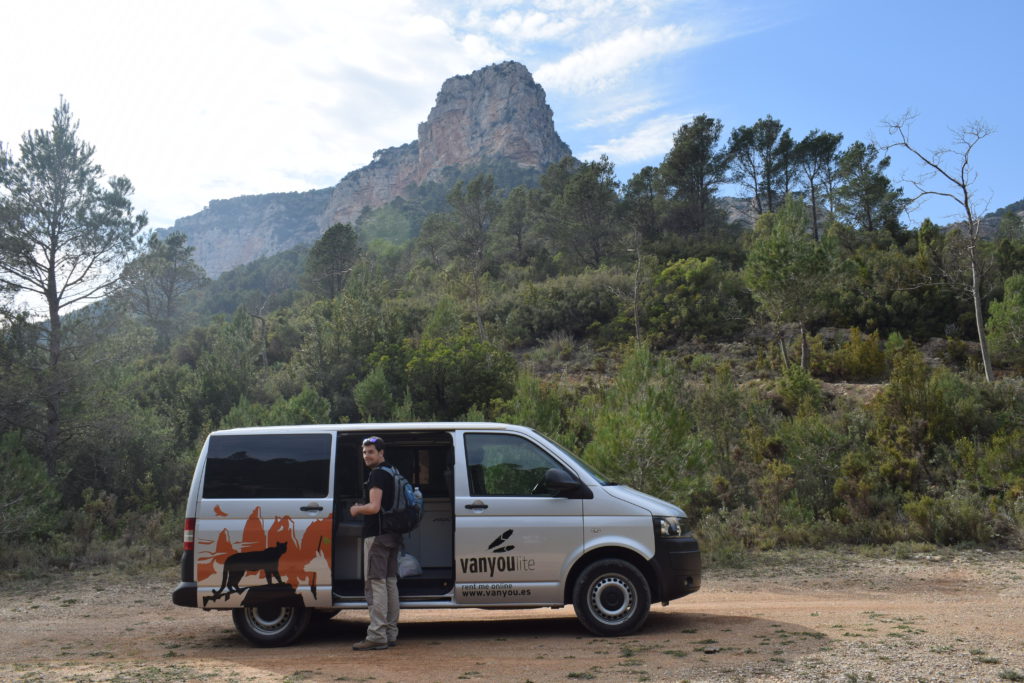 If you had to describe coliving in one word, what would it be?  
Sharing.
What do you think makes Sun and Co. so special?
The amazing quality of the guests. I honestly feel every day I receive back more than what I give to them. They have an amazing ability to teach me new ideas and ways of thinking and that's something that everyone in the house can experience.
What is one piece of advice you'd give to someone looking to become location independent?
I would just remind them that being rootless can also be difficult. It is important to look after the people you leave at home, take care of them and dedicate time to your good friends.
What is your favorite thing about Javea?
The quiet pace, which allows me to focus and be productive. That and a glass of wine during sunset at the Lighthouse 🙂
Biggest surprise since joining the Sun and Co. team?
The huge amount of people and companies embracing the remote work culture so quickly.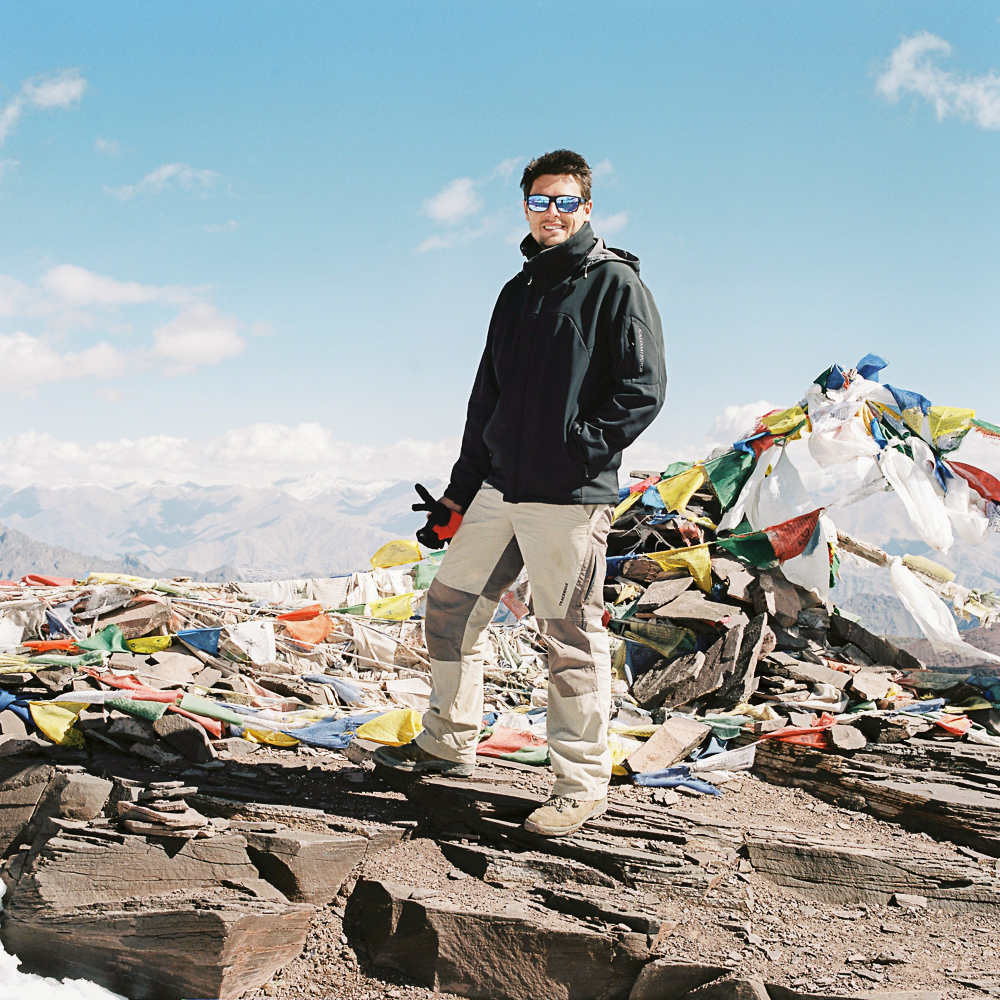 Quick round off!
Favourite place you've ever traveled:
Torres del Paine, Chile
Beach or mountain:
Mountains, the higher the better
Carry-on or big suitcase:
Backpack!
Coffee or tea:
Café con leche by the sea
Summer or winter:
Spanish summer and German winter
3 Most Used Apps:
Asana, Coinbase and Freeletics.
Favorite Song at the moment:
Anything from the Black Keys
Thanks for tuning in! Hopefully, you liked getting to know our founder a bit more. Get to know the rest of our team! Check out Silvia, Sienna and our co-founder Jon!