Written by Machiel Oskam
I was born and raised in Vianen in the Netherlands, a small city almost the size of Javea. My parents are artistic people, who have always supported me to find a job that gives me satisfaction, no matter what the future might bring. So, for my education as an artist I moved to art School in Rotterdam, but being an artist wasn't the path I wanted to take: I fell in love with graphic design and digital design as well as creative entrepreneurship.
Currently, I'm the CEO & creative director of Online Department, a digital design agency that I founded with two other partners in 2011. After running small businesses and freelancing for the larger agencies in the Netherlands, I learned that there's another way to run a design agency. Online Department is a purpose driven company on a mission to make software better and more humane around the world. Therefore we focus on user experience design for Healthcare, Education and Human Capital.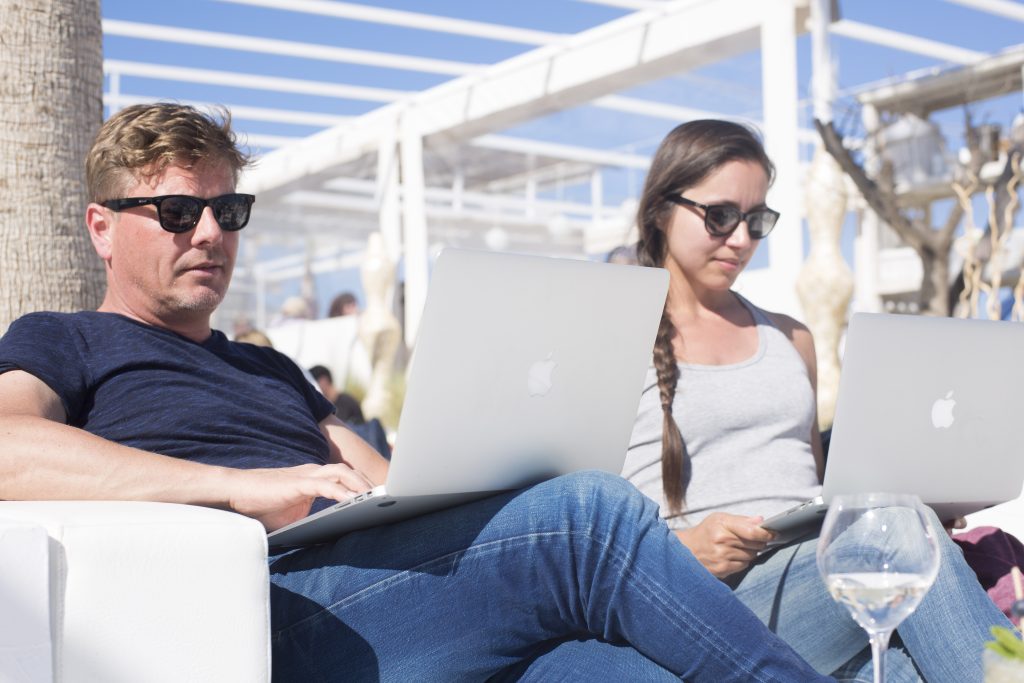 We currently have a great team made up of 14 designers, who really love their jobs. What makes us different is that we integrated an intensive design training course in the daily operation for our employees. Furthermore, we work embedded in the digital teams of our clients, so we can actually make an impact and help their business to grow in a meaningful way. Hence the name Online Department.
Besides being the creative director, I am a startup mentor in various startup accelerator programs, teaching about design and conducting workshops to enable new ventures and existing companies to build better digital products. Over the past years, I've discovered that sharing know-how and teaching about design gives me great energy and purpose on a personal level. A great book (a must read for designers: Creative Personal Branding from J. Salenbacher) and a great coach pushed me to take that experience to the next level and create a new business: a design education platform. 
As you can imagine, the problem was time and focus. The aim of the design education platform is to help business people and managers to make better use of creative minds. There is a serious misunderstanding between those two types of people, an issue I would really like to solve somehow. By helping big companies to be more design-driven, instead of business- or IT-driven, I can make my mark on the world.
Being in Mallorca for a holiday last summer, with this idea in mind, a beautiful view on the bright blue sea, in the shadow of a palmtree, I started to Google coworking spaces in Spain. In order to really think this through and transform this idea into a real business, I needed to get out of the company.  That's how I stumbled upon Sun and Co. It seemed perfect, actually, I always wanted to move to another country, and in particular to Spain. But when you start an agency with employees, this idea didn't seem realistic. Until last year, the digital nomad concept was pretty new to me, the idea was a short workation. It turned out differently once I moved to Javea and now I live here.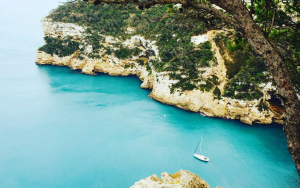 On Being Accountable
Having worked remotely for two months in Javea, things are starting to take shape. Being here in Javea makes it possible for me to go out and enjoy nature, ride my bike and get back to work whenever I want to. There are always like-minded people at Sun and Co. to share ideas and socialize with. They also don't mind working late or during the weekends.
As for being accountable and getting things done, that's a challenge. I am very lucky that my colleagues back in Rotterdam are very supportive. I still work for a few clients on projects that I really love. Besides the projects, I am responsible for marketing and strategic development of the agency. The good thing is that we installed an accountability program from the very start. The program consists of daily, weekly and monthly meetings with clear agenda's, roles and responsibilities. Everybody understands their responsibilities, and delegating tasks that are on your plate are not allowed to be delegated. This is a method that boosts productivity and happens to work really well whilst I'm abroad.    
We use mostly Skype, Trello and Invision to communicate within the team. Invision makes it really easy to share and comment on designs and iterate on it as a team. Most clients are now used to the fact that I'm not there, but every now and then I fly over to discuss more strategic matters, That works pretty well, but my biggest concern is networking.
Finding new clients was easier when I used to go to networking events. As a founder, you have to maintain your network. So every two months my plan is to fly back to Rotterdam for a few days. The great thing about this location is that the Alicante and Valencia airports are close by and flights are affordable throughout the year.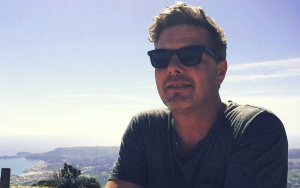 On My Whys
I understand that relocating to another country can be a bit scary. If you already do what you love and if it's possible to work abroad now and then, you should just give it a try: plan a workation for a few weeks to find out if it works for you. The return on productivity and creativity is amazing. You just need to be a little self-starting and responsible.
For me the food and the wine is a challenge: there is plenty, and it is good. Javea is a culinary paradise, a beautiful place near the sea and the mountains that has everything you could wish for. But most of all, learning from other people with different backgrounds and comparable personal challenges at Sun and Co. is an enriching experience. You will meet people that share your mindset and want to break down the concept of a 9-to-5-to-weekend pattern and make a difference.
About the author: Machiel is one of the founders of Online Department, a digital design firm specialised in the design of user experiences for software companies.
Suscribe to our amazing Newsletter right at the end of this page