Kit Whelan is one of those passionate people that you meet and instantly feel inspired to be a better person and change the world. We had the honor of spending time with her at the 7in7 conference as well as afterward, as they hosted the Nomad House here at Sun and Co. 
We decided to sit down with Kit to hear a bit more about how she's able to be location independent, the importance of diversity in the digital nomad world, how we need to be redefining the future of work in the next 20 years and so much more! 
Q: Without saying anything about work, tell us a little bit about who you are and what you value.
I LOVE this question! I've been a digital nomad for 9 years and the only thing I miss about muggle life is being able to have a cat – I'm a certified crazy cat lady! The best thing about my life is my awesome community of location-independent humans all over the world who support me through life's ups and downs. They help me become the best person I can be. I'm never without my amazing friends.
Aaaand does running a conference count as work if it's an all-volunteer project? Because I started 7in7 conference to make more friends. That's how important community is to me 🙂
I also plan to travel in space one day, hopefully to Mars.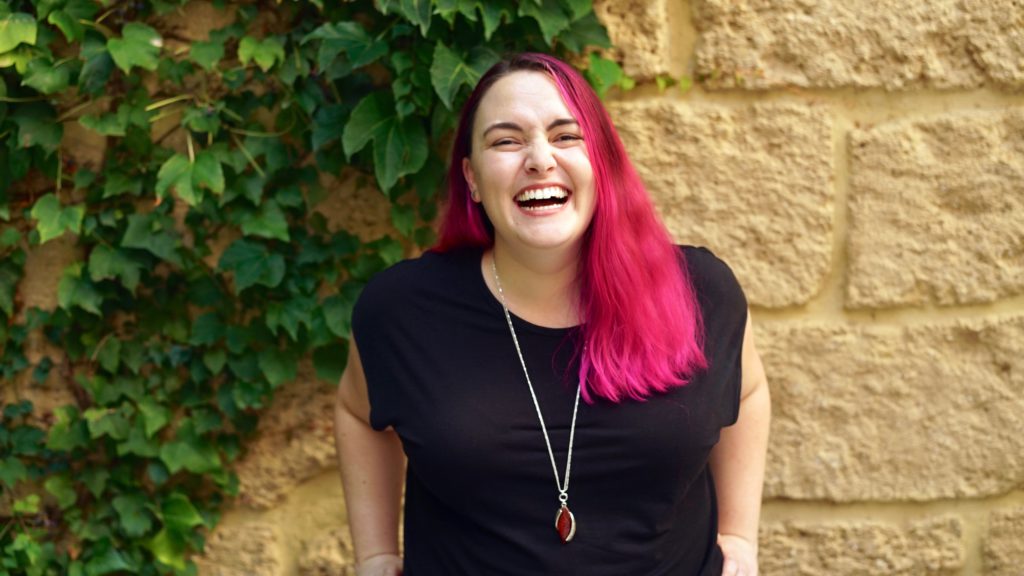 Q: So, what do you do that allows you to be location independent?
I'm a social media consultant, mostly for small luxury hotels.
Q: Tell us a little bit about why you started the 7in7 conference.
"This bromad culture turned off so many people that a lot of my friends refused to call themselves digital nomads. They couldn't stand to be associated with those types of people. Something had to change."
We started 7in7 out of frustration. First, frustration with the lack of representation in the nomad community. EVERYWHERE you looked it was all straight, white, Western men. Every conference, meetup, article, podcast… all white guys talking about how to "crush it" at life. This bromad culture turned off so many people that a lot of my friends refused to call themselves digital nomads. They couldn't stand to be associated with those types of people. Something had to change.
Secondly, the frustration that there were so many events geared toward getting people into the location-independent lifestyle, but nothing for those of us who had already been nomads for a while. We had already figured out the basics – starting a business or getting a remote job, the logistics of travel, etc. But there's so much more to life than that: building a community, being a socially responsible global citizen, deciding whether or not to have kids on the road… we needed a space to have these conversations.
So, we started our own.
As for doing it on seven continents… that bit is just for fun! 🙂
Q: Since starting 7in7, how have you seen your network change?
Oh my gosh! People say if you want to increase your visibility you should speak at conferences… that's true. But if you want to increase your network, and fill your global village with wonderful humans, start your own event! I have met such incredible people over the last three years! And they introduce me to their friends, and their friends, and on and on. Anything I need, there's someone in my network who can help me get it. They push me to be better. They offer their skills to create a better world. They are everything to me.
The focus of the conference is for "experienced digital nomads".
Q: Tell us a bit about why you chose to focus on those who have been traveling and working for years.
Yes, this is a bit controversial. We are the only event I know of for experienced location-independent people (those who have been at it for more than one year) and that's intentional.
When you've been a nomad for 3, 5, or 15 years, you often find yourself in spaces where you are the most experienced person in the room. You end up being asked questions by everyone else, and of course, you're happy to help! But why only go to events where you're the one providing the value? At 7in7, everyone who comes has something valuable to share. Everyone can challenge you to be better. Everyone understands your lifestyle. You aren't a subject of curiosity here… you're with your people.
"At 7in7, everyone who comes has something valuable to share. Everyone can challenge you to be better. Everyone understands your lifestyle. You aren't a subject of curiosity here… you're with your people."
Q: Let's talk a bit about representation in the world of remote work and travel. Now, more than ever, it's easy for anyone to create their own platform and following. Do you think it's a good thing or do you think that it adds to the rest of the noise in a world that people think is oversaturated?
It's SO important that there are more platforms being created every day because everyone has their own story to tell. In 2010, it was so exciting to meet another nomad in the wild that you were immediately best friends. Now, there are hundreds of thousands of us all over the world.
We all need to find our people somehow. Especially those of us who haven't felt represented in the wider space: queer nomads, nomads of color, transgender nomads – visibility is EVERYTHING.
It's also important to find people who share your interests beyond just travel. I have a "Nerdy Nomads" WhatsApp group where I talk with friends about the latest comic book movies. I have a "Cat Crew Nomads" Facebook chat where we send photos of cats we find all over the world. Of course, you don't have to create a platform to find these friends, but it is a fast way to do it! I have a Facebook Group for feminist nomads who listen to my podcast – and they are wonderful! I would never have met half of them if it weren't for my podcast.
That being said, I encountered someone recently who thought that being a digital nomad meant you had to have a fancy Instagram presence. That's not the case at all!
Q: How do you see the digital nomad sphere changing in the upcoming years?
Good question! I'm working to make sure we expand what it means to be location independent. Of course, it can mean traveling to 20 new cities every year, but it can also mean working full-time remote and having the opportunity to live in a small town you adore or stay home with your children or care for an aging parent or work part-time as a SCUBA instructor. The future of work – and life – is flexible. That's what we need to redefine in the next 20 years.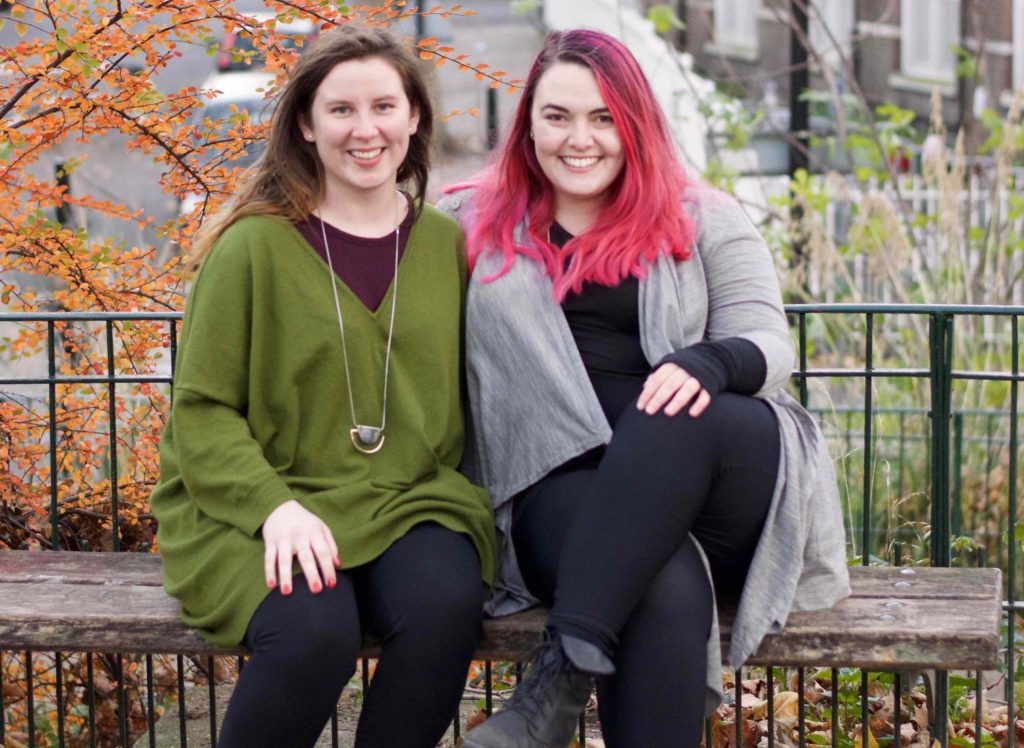 Q: How would you say that being location independent has changed your life?
A decade ago, I could never have imagined that my life would look like this. It's everything I never knew I needed. I am in charge of every aspect of my own life. I live where I want to, I work how I want to, and I play when I want to. It's the most empowering thing. I feel so much more confident.
Q: What advice would you give someone who wants to run their own business and travel often?
I would say trust yourself and don't worry when you make mistakes. Nothing is irreversible. When you fail, just get back up and try again.
Q: Who is someone that you admire (whether you know them personally or not) and why?
Can I list every woman I know?! I get inspiration from all my friends!
But, keeping it simple, I'll say Leanne Pittsford. She founded her own conference, Lesbians Who Tech, back in 2014. It was because of her example that I knew I could handle running my own conference. She's turned her values into a tangible global community that has helped thousands of people.
My best advice is to find friends who make you want to be a better person.
Q: After the 7in7 conference in Barcelona, you stayed at Sun and Co. How would you describe the experience here to someone who has never been before?
I loved Sun and Co! Immediately after we arrived everyone agreed there was something about the space and the town that was just so soothing. You can't help but be relaxed and productive there! There's guaranteed laughter and support every day!
Q: If you could give yourself one piece of advice before starting your location-independent journey, what would it be?
I made an entire podcast episode about this! Basically: stress less.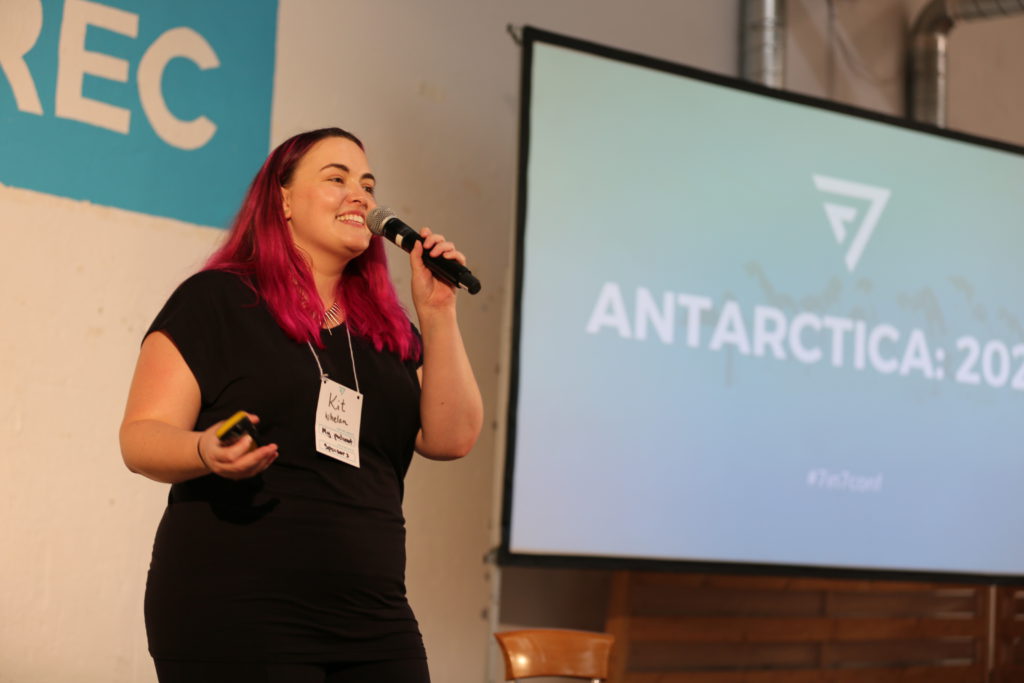 Q: Imagine that you had one month to travel anywhere in the world (money not being an issue), where would you go and why?
I'd go around sub-saharan Africa staying in all the best hotels in each city and the most expensive eco-lodges on safari. Flying first-class in between! There's so much of that continent I have yet to explore, but money and time always get in the way!
Q: Lastly, where do you see yourself/what do you see yourself doing one year from now?
I know EXACTLY where I'll be! 7in7 Year Four is happening in Australasia, so I'll be in Australia or New Zealand scouting out venues and finding the best cat cafes!
☀️ Rapid Fire ☀️
Window or aisle? Always window!
Carryon or overweight? Carry-on only, baby!
Favorite city you've visited? This is impossible to answer. Ok, London.
Favorite tool for remote work? Calendly.
What song do you currently have on repeat? My brother's latest.
Anything else you want to share? Just thinking about Sienna and the crew at Sun and Co. makes me feel light and full of happiness! I can't wait to see you all again!
Q: Where can we find you on the web and social media?