We've already talked about the difference between coworking and coliving and how to choose a coliving space that suits your needs and personality. In this post, we'll be focusing on coworking, specifically on 8 unique benefits of working in a shared office space.
An increasing number of people are leaving the traditional 9-5 work routine to embark on lifestyles that allow them to work remotely and choose shared office spaces as an alternative to the traditional 'corporate' office environment.
The rise of remote work means that more and more people are becoming free from the 'office politics', hence free to choose potential colleagues, business partners and collaborators.
Finally, taking also into consideration the fact that renting an office space can be expensive if you're just starting a business, it goes without saying that coworking and coliving spaces are becoming more and more popular among remote workers and digital nomads worldwide.
Whether you are an employee or an aspiring startup founder, working in a shared office space has many perks. Curious about what those are? Keep on reading to find out.
What are the benefits of working in a shared office space?
1. Networking Opportunities
2. Reduced Isolation
3. Inspiring Workspace
4. Flexible Operational Costs
5. Work Anywhere
6. Increased Productivity
7. Freedom of Exercising
8. Structured Day
1. Networking Opportunities
When the first shared office spaces appeared, they finally offered a place for the first remote workers to work from, without the stress of having to always find cafes, hotels, AirBnbs etc. with good wifi. Shared offices also started to break down those traditional work-relationships barriers, encouraging a more personal way to do business. 
Networking opportunities are one of the first, most obvious benefits of working in a shared office space. Many of these spaces also host monthly networking events among their members. So imagine that you want to start a fintech business, and you need a developer. You can easily come across one during one of these networking events, without having to go through a traditional hiring process.
Secondly, many coworking spaces are also open for public events. It can be a one-day freelancing seminar or a brush calligraphy workshop. Either way, it allows you to discover other endeavors that you might want to explore and meet interesting people you wouldn't otherwise come across, especially if you've just moved to a new city.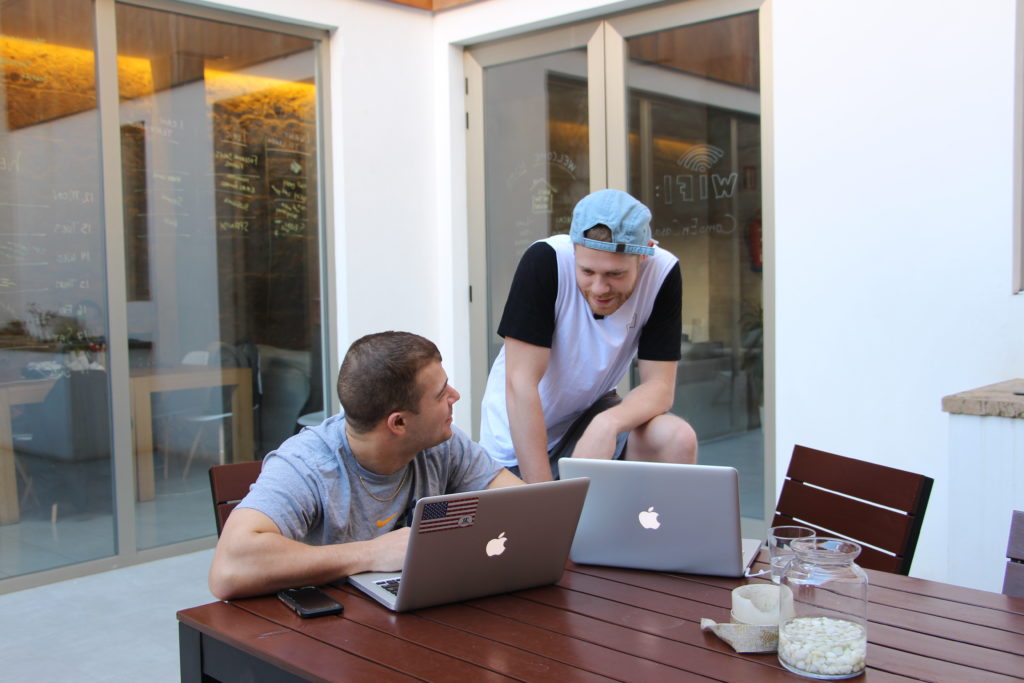 2. Reduced Isolation
Are you too bored, or lonely working from home? Working in a shared working space can be the answer to beat both boredom and loneliness and to make you more productive too!
As mentioned earlier, spending your working days in shared office spaces allows you to connect with people other than your colleagues. It also lets you meet someone you can bounce off ideas with. Hence, you do not need to feel isolated and lonely.
Mind you, studies are showing that even small human interactions can help with our sense of belongingness. So if even a quick chat with the cashier at Starbucks, or waving hi to your neighbor can add to your happiness, imagine what interacting with interesting people in a shared office space all day can do!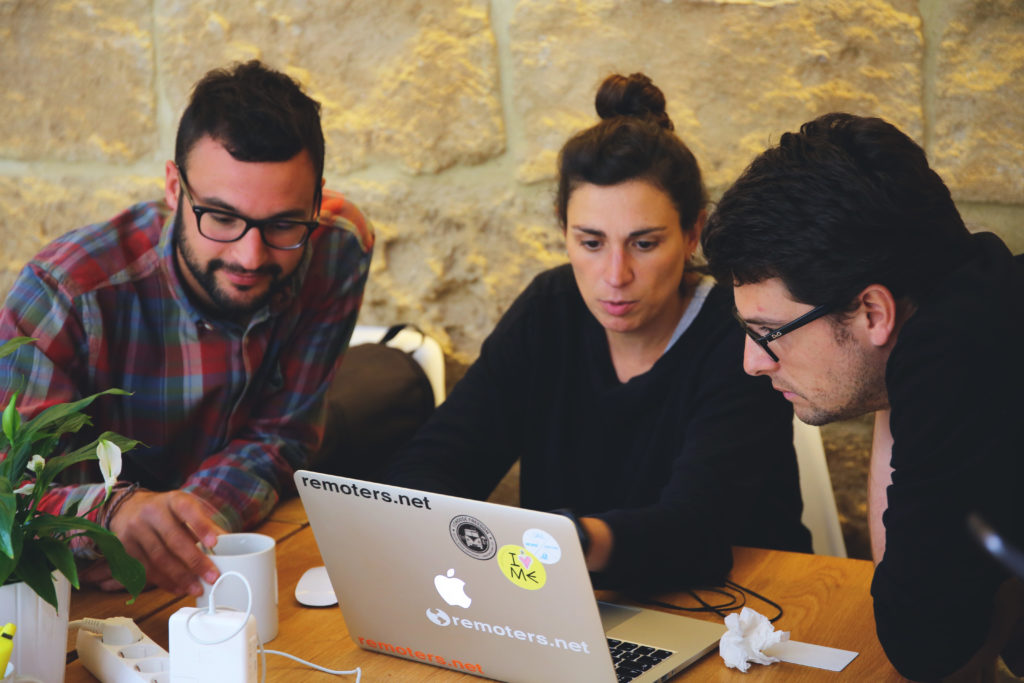 3. Inspiring Workspace
Tired of staring at a blank wall in your company's office? You do not need to suffer the same way when you are in a shared office space!
That's because coworking spaces often feature glass-walled office spaces and expansive lounges. Some even have a pantry where you can eat your packed lunch or have an unlimited supply of infused water and coffee.
Thus, you can ensure productivity and a boost in creativity.
Nonetheless, shared office spaces provide private meeting and conference rooms. You can also rent a sleek private office at an affordable price for your startup team.
This is the case for the coworking space at Sun and Co., where you can find everything you need to be productive, feel inspired, and grow professionally. In our shared office space, you'll have a range of workspaces to feel inspired and work remotely on your own schedule, plus a private Skype room for when you need privacy during calls, webinars, or meetings.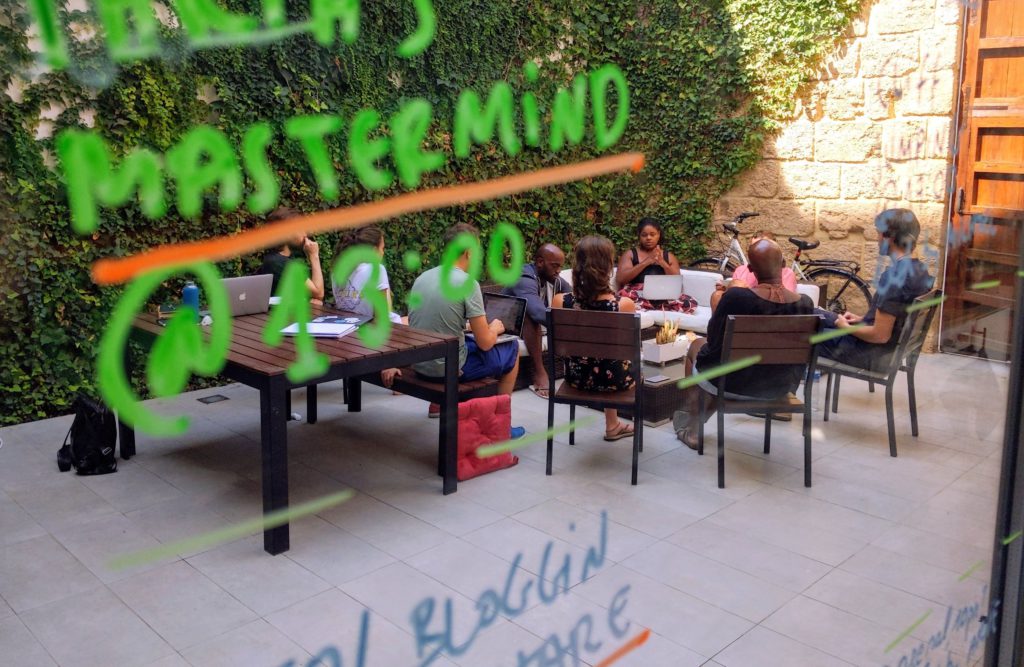 4. Flexible Operational Costs
As mentioned previously, you can also rent a private office at an affordable price in a shared office space.
Most coworking spaces allow you to rent a seat on a weekly or monthly basis. And if you have a growing team of four to ten people, you can rent a private space for the same scheme.
This is ideal if you are running a startup, and you do not have the budget to rent a full-scale office.
Imagine that there are only three of you in your team. Depending on your budget, you can opt to rent three seats or a small private office space monthly. And then move up from there.
Another cool thing about working in a shared office space is that you do not have to hire a cleaning crew. They will employ professional office cleaners, so you won't have to worry about maintaining an office by yourself.
5. Work Anywhere
Nowadays, there are shared office spaces in different countries and cities. This allows you to fulfill your dream of being a digital nomad.
Whether you are in the US or somewhere in Asia, you can find a coworking space. What's important is that you have a comfortable space to work, a stable and reliable internet connection, and affordable prices.
Meanwhile, if you are a startup founder, it will be easy for you to hire top talents for your remote team worldwide without worrying about relocation costs.
6. Increased Productivity
Our energy fluctuates throughout the day, and working styles differ from one person to another.
Luckily, a shared office can cater to various styles. This ensures that you will always be productive no matter the time of the day!
For one, coworking spaces have intentionally designed areas. This includes private office spaces with ambient music, natural light, and moderated temperatures.
You can also opt to work in an expansive lounge; wherein there is a couch instead of a swivel chair.
Check out our shared office spaces inside Sun and Co. Coliving in this video from our friends from the Remote Collective, and find out for yourself what we mean!
7. Freedom of Exercising
Exercising has been linked with a boost in productivity and cognitive ability. Unfortunately, you can only make limited movement in a traditional office.
But it is not the case when you work in a shared office space like at Sun and Co.
Aside from an expansive lounge, did you spot our patio? Here you can easily practice yoga, stretching, jump a rope, and so on. If not, there are gyms at walking distance where you can go for some serious exercise. Just ask Silvia for more information on those!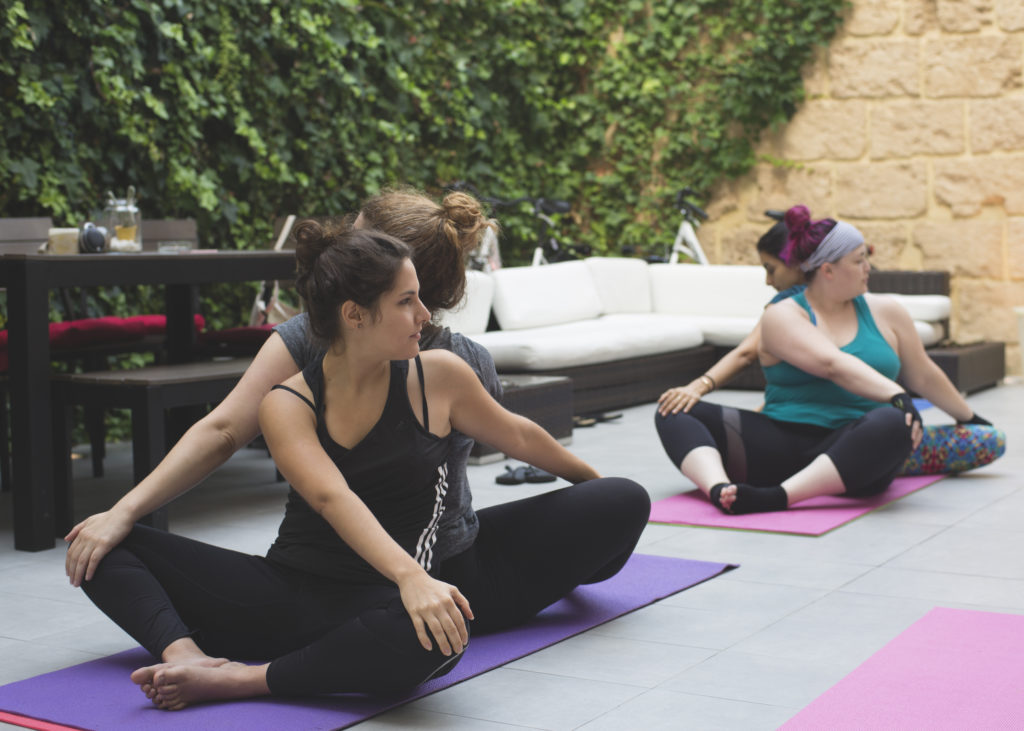 8. Structured Day
The problem with working from home is that it blurs the line between work time and personal time. Luckily, working in a shared office space is a cost-effective way of adding structure to your day.
Working in a shared office space, with people around you doing the same, would feel like you are in a real office. This will help you establish a healthy daily routine and it'll make it easier to stop working to join a communal dinner, or skillshares, or one of the many events organized after working hours that you don't want to miss!
Check out this blog post to see what we mean!
A Word On Team Retreats
Whether you are a freelancer, a startup founder, or an entrepreneur managing a remote team, working in a shared office will make your life easier and your work more enjoyable.
So why not organizing a team retreat for your employees to spark inspiration for new ideas and motivation to keep working hard towards your company goals?
At Sun and Co., we're proud to have provided an immersive, impactful remote work experience for over 600 location independent professionals from all over the world. Our retreat process is created with you in mind. Whether it's a team-building retreat or a whole company annual get-together, we'll organize it while you enjoy an authentic local experience and find the peace of mind of a smooth-running retreat.
You can find more information here.  
Conclusion
The perks of working in a shared office space are many, and different people will appreciate different ones over others.
Nonetheless, if you've been a remote worker for a while you probably cannot deny that the advantages are many, compared to a traditional corporate office. Plus, working from a shared office space is 100 better than working from home by yourself!
Coworking at Sun and Co. especially isn't just about sharing an office space, it's about collaborative learning and shared knowledge. Professional growth doesn't just happen behind a computer screen but when you learn and collaborate with others. Through weekly mastermind and skillshare sessions, there's always something that will benefit your professional and personal projects.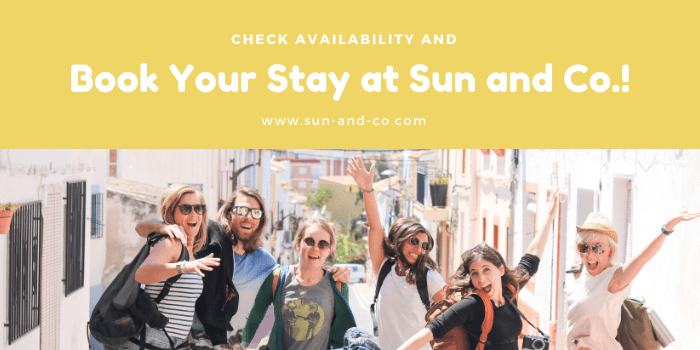 If you've found these tips useful, join the Sun and Co. Community to hear more! Follow us on social media and subscribe to our amazing newsletter to see what's going on in Javea and in our house ☀️