One thing is certain – we can never get enough of the inspiring stories of our colivers. Meet Marta, a lovely girl from the polish seaside who stayed at Sun and Co. this year from September to November, when we got the chance to get to know her better. Marta is an architect who has lived in London for 6 years working for one of the largest architectural studios. Recently she launched her own business as an architect & experience creator for colivings.
"Travelling was always my thing. It started with Erasmus in Valencia ten years ago and I cannot stop since then. My rule number one: follow the sun!"
How did you become a digital nomad/ location independent?
I have always dreamed of working remotely and traveling around the world. As an architect, this wasn't an established path, so I was an early adopter when I tested remote working from Madrid in February 2020. Few weeks later, covid changed everything. The whole studio of 300 architects transitioned to working from home overnight. The office was closed for months which meant I didn't have to stay in London. I decided to give up my room, pack my things and set off again. I felt very lucky about this turn of events. I have always been supporting the idea of working remotely and I saw the pandemic brings a positive change in the way we work. That's when I arrived at my first coliving. I fell in love with the lifestyle from the very beginning. Colivings provide everything I need – feeling of being at home, office to stay productive and community of beautiful people. From then on, I've traveled around visiting different colivings for over a year now.
What are the challenges in this process and how do you handle them?
The biggest challenge was my job. I was able to work remotely only because of the pandemic. I knew one day I would be asked to be back in the office and I knew I would have to say no to it. I used this opportunity to shift my career. I wanted to combine my two passions: traveling and designing places. I was inspired by the beautiful lifestyle that colivings provide and wanted to contribute to it. I decided to launch my business as an architect & experience creator for colivings. I help both, new and existing colivings, to create beautiful spaces where people can't wait to be back again. My personal mission is to improve the quality of people's life by creating moments of special experience. I love analysing what makes the moment special – what are the ingredients – and using architecture as a tool to control the ingredients we can control.
What's been your favourite part about Coliving / Javea / Sun and Co.?
The community that triggers personal development. I was told before that Sun and Co. is really good at creating a strong community, but it went far beyond my expectations. I have met so many great professionals there. The community puts great effort into professional development organising lots of skillshares, masterminds and round tables – lots of opportunities to exchange knowledge. I feel I have grown a lot during my 2-month stay and left Javea as a better person.
If you had one piece of advice to give to someone who is thinking about quitting their job to be location independent, what would it be?
Do it! well…. maybe first try to negotiate with your current employer new conditions that will allow you to travel. It's important to start a dialogue with the employers. We should take advantage of the current discussions around the future of work and ask for a personalized approach and flexibility. If that doesn't work then you have two options: take a risk and follow your dreams or stay where you are. You know what is right!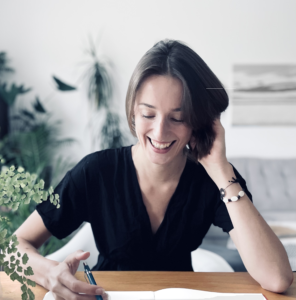 Marta helps colivings to provide unique experience for their guests by designing better spaces. Check the website to meet Marta and her work better and to get inspired: https://www.martakluk.com/
---
Join the Sun and Co. Community to hear more about our colivers and life at Sun and Co.!