We've already talked about the 8 unique benefits of working in a shared office space. In this post, we're going to highlight 9 reasons why employees thrive in a coworking space that you might not know about.
There appears to be something special about coworking spaces. According to the Harvard Business Review, people who work in a coworking space thrive on average of six on a 7-point scale. This is higher than those who work in offices!
So if you are an employer or a small business owner thinking about hiring a remote team, consider encouraging them to work from a coworking space for maximum productivity and to keep motivation high.
What is a Coworking Space?
A coworking space is a place where people that work remotely and/or from home can work as if they were in an office. They become popular during the dawn of the gig economy when there is a growing number of digital nomads and their popularity has been increasing steadily with the rise of remote work.
Coworking spaces offer workspaces for those who want to have a structured workday, yet not as rigid as working in an office. It is also a great place to fight working-from-home loneliness while avoiding the stress of having to look for good wifi while working from a coffee shop.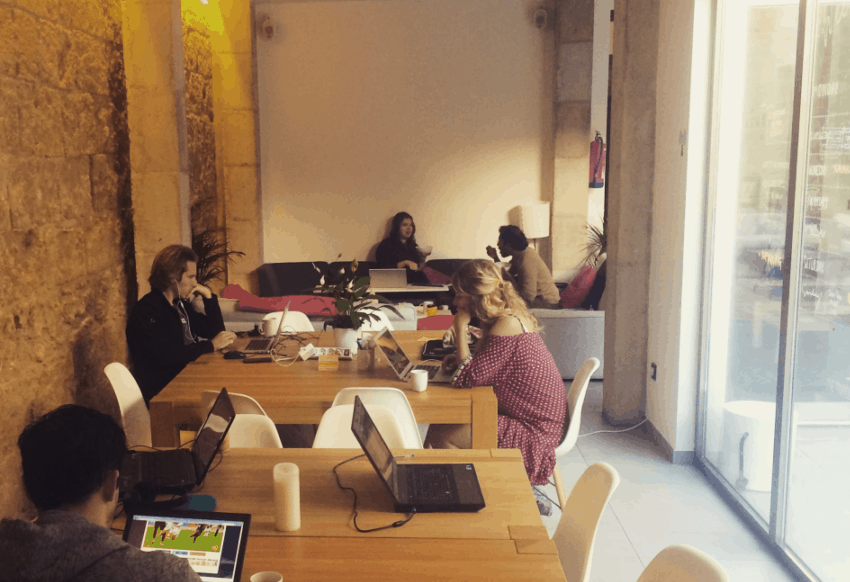 Why People Thrive in a Coworking Space
Now that we clarified the difference between a shared office space and a coworking space, let's have a look at the 9 reasons why employees thrive in coworking spaces.
Employees are Not Worried About Office Politics
As mentioned earlier, coworking spaces allow you to have a structured day that is not as rigid as working in an office.
Meaning, no supervisor will be breathing down your neck, and no colleague will be bothering you with office gossip. Thus, you can work in peace and get things done, knowing that you have full autonomy on the output.
Coworking Spaces Enable Job Autonomy
Coworking spaces allow you to work in peace and have free reign on how to manage your tasks and time.
If you are lucky to find a coworking space open 24/7, like the coworking space at Sun and Co., you can choose to work at night or at weekends, with no distractions and choosing to work when you are most productive.
Employees Feel Part of a Community
There is no denying that each coworking space has its vibe. This is thanks to the managers who organize events so their members can connect and expand their professional network. After all, business connections are vital for an employee to thrive.
That's because the people you meet can help you climb up the corporate ladder. Better yet, they can help start a business, be it as a co-founder or investor. If not, they may be able to connect you to someone who can.
Lastly, networking allows you to build a lasting friendship.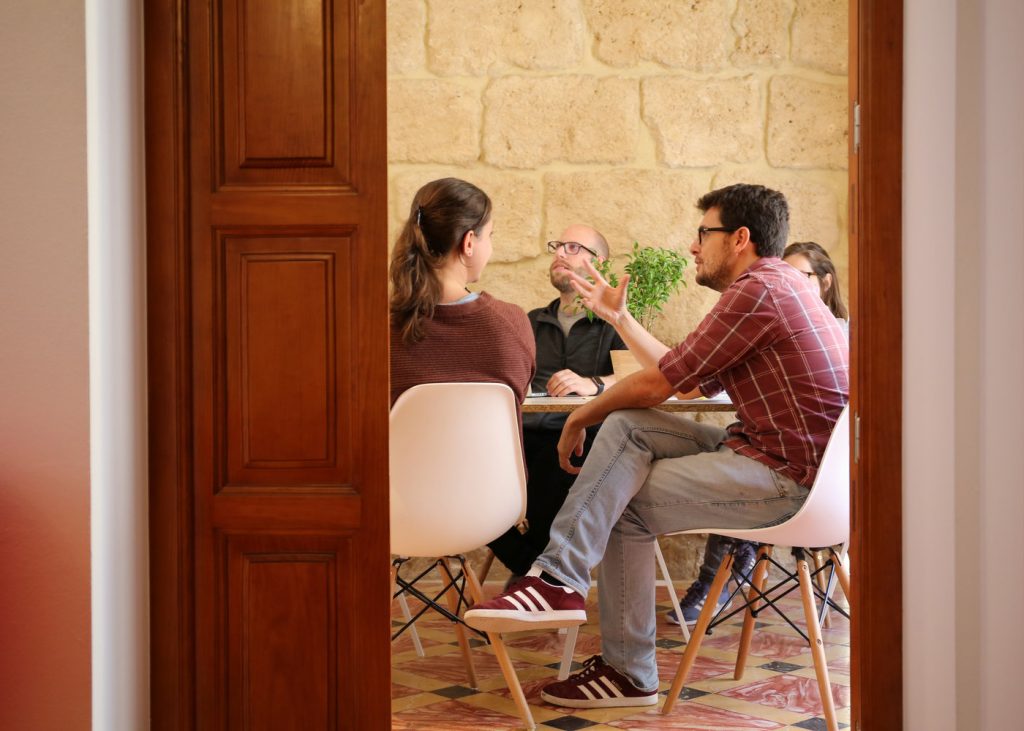 Coworking Spaces are Collaboration Hubs
For many, a coworking space is an excellent place to network and collaborate with different people, meeting both new clients and possible team members.
According to a 2015 survey, 82% of respondents said that working in a coworking space allowed them to expand their professional networks.
And to many, these networks can be a source of work and business referrals.
Coworking Spaces Promote Well-Being
Regular offices are utilitarian by nature. They are built for functionality rather than aesthetics. Because of this, they can often have a bleak and uninspiring feel to them.
On the other hand, coworking spaces are usually built for both functionality and aesthetics, with the aim of creating an inspiring work environment and promoting a feeling of well-being.
Step into any coworking spaces, and you will likely see an excellent application to interior design. We are talking about natural light, break out areas, lounges, and cafes. Some even have perks like gyms.
Other than that, people who run coworking spaces ensure that it is clean. According to the professional office cleaners at Cleaning Exec Maid Service NYC, a clean workspace boosts creativity and productivity.
As an outcome, people who work out of coworking spaces are often more involved and productive in their work.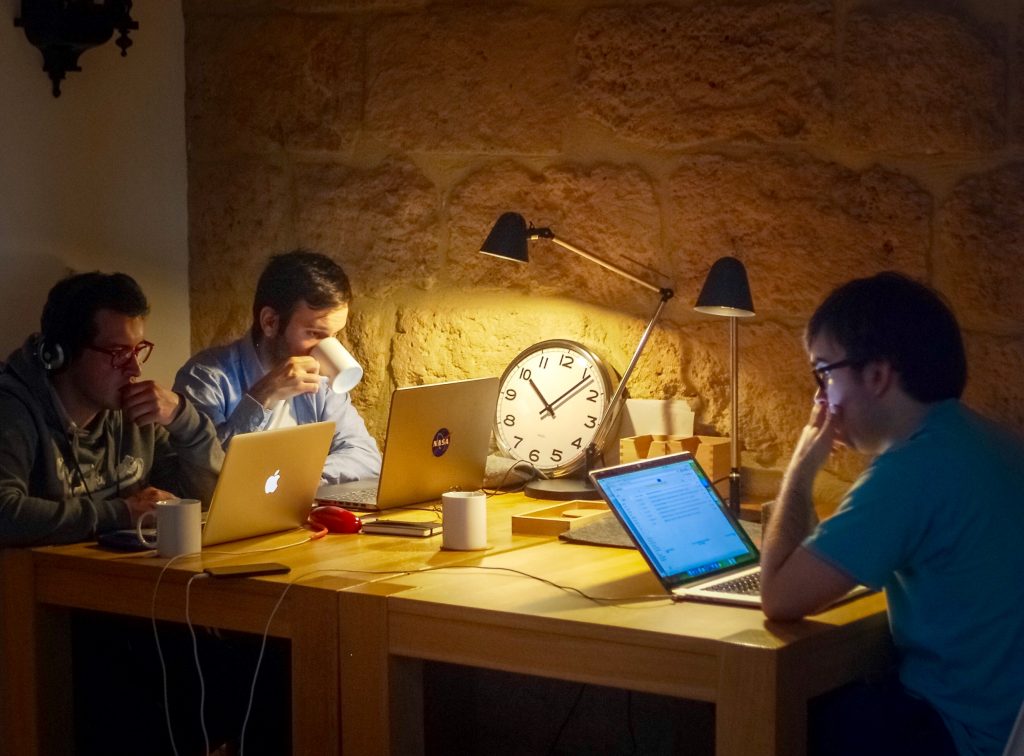 Employees Can be Creative
Having the freedom of organizing your work in a space that is beautiful and inspiring allows an employee to be more creative when working from a coworking space.
You can choose what space you would like to occupy depending on your budget, you are free to structure your day based on what time of the day you are most productive, and finally, you have the freedom to plan how to accomplish your tasks.
In addition, a coworking space allows you to connect with professionals from different fields, like developers, designers, copywriters, and so on. So, if you are looking for collaborators, chances are you'll be able to hire one of them without having to look for someone through the traditional channels. This will both save you time and give you the opportunity to establish a more personal business relationships.
Finally, coworking spaces often host workshops, skillshares and seminars, giving you a chance to learn something new every week!
Coworking Spaces Encourages Productivity
The reason employees thrive in a coworking space is because they can be more productive in less time.
They do not have to worry about office politics. They can also choose to work in peace in a serviced office or with others in a common area. And they can decide when to work, depending on when they feel they are most productive.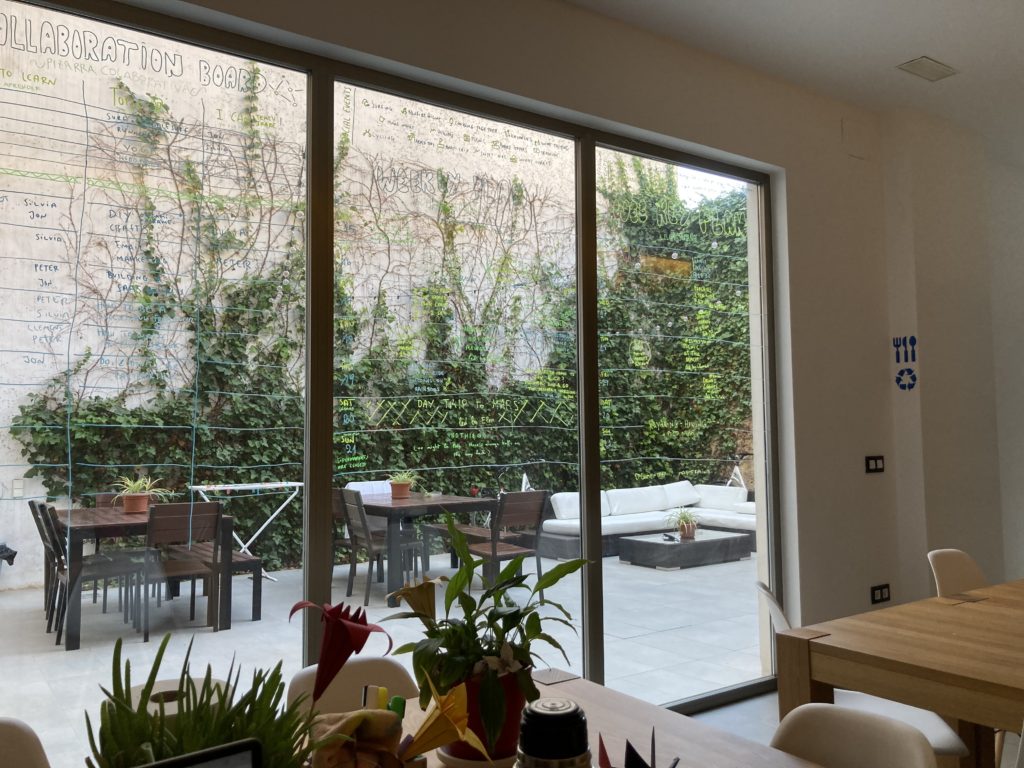 Employees Get Work-life Balance
Employees working in coworking spaces can have a better work-life balance.
If you work at home all the time, you might struggle to keep yourself motivated and organized and may find yourself getting rattled or giving in to temptation more easily. On the other hand, you might find it difficult to set boundaries and end up working long hours without being able to stop.
Coworking spaces can help solve those issues by giving you a structure that is not as rigid as the one you would find in an office but will help employees stick to their working hours and avoid burnout.
Coworking Spaces Make Way for New Skills
Based on the same 2015 survey, 69% of respondents said that working from a coworking space allowed them to learn a new skill. Almost the same number of respondents revealed that their existing skillsets improved.
One reason is that coworking spaces allow you to collaborate with a diverse group of professionals. Do you lack creative input? You can ask the graphics designer sitting next to you. Are you in a writing slump? You can ask one of the copywriters for constructive criticism.
Plus, coworking spaces organize workshops and seminars where you can upgrade your skills or learn a new one. At Sun and Co. for example we create a schedule for the week that always includes at least three skillshares. Examples are:
Because of the freedom that remote working can provide, it is not surprising to see employees joining coworking spaces. Plus, renting a coworking space is more affordable if you are starting a business.
So, if you want to enjoy the benefits listed above, check out Sun and Co. coworking space and book your coliving + coworking experience!